Political Institutions and Macroeconomic Stabilization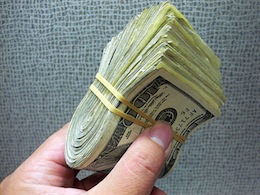 David Leonhardt has an excellent analysis of the substance and politics behind the too-small stimulus:
But when they are not speaking for quotation, some White House and Congressional officials acknowledge that they could have done more to stimulate the economy, and sooner. In part, they have been busy with other things: legislation on health care, finance and education that could shape the economy for decades to come. The bigger reason, though, is politics.
In the face of near-united Republican opposition, top Democrats have decided that the political costs of aggressively pushing for more stimulus are too high. Any new bill will help only on the margins, and it will give Republicans another chance to blame Mr. Obama for the deficit, even though the current deficit is more of their own party's making. The Democrats may be right, too. We will never know, because we will never be able to re-run the 2010 election under a different set of circumstances.
Leonhardt goes in one direction with this, but another place you can take it is the nature of America's political institutions. If Barack Obama were Prime Minister of a Westminster-style system then he'd really be in a position to go implement whatever he thought was best. Certain actions would come with a high political price, of course, but in exchange for paying the price he'd get his policy preferences. And if his preferences were vindicated by events, then the price would turn out to be pretty low. The US political system isn't like that. The President bears the bulk of the responsibility for the performance of the economy, but he has limited tools of discipline over his copartisans in congress and the opposition party—whose incentives point in favor of generating poor economic performance—gets a large say in the matter.
This is the system you would set up if you wanted to make it as difficult as possible for the federal government to engage in macroeconomic stabilization policy. If we want to do better in the future, we need some combination of (a) changing how the system works, (b) developing better automatic fiscal stabilizers, or (c) getting the Federal Reserve to do a better job of performing a stabilizing role when short-term interest rates are close to zero. The system as currently designed, can't produce the sort of policies that Leonhardt and I favor.