'Political and legal BUST': White House comes out swinging against the Democratic rebuttal memo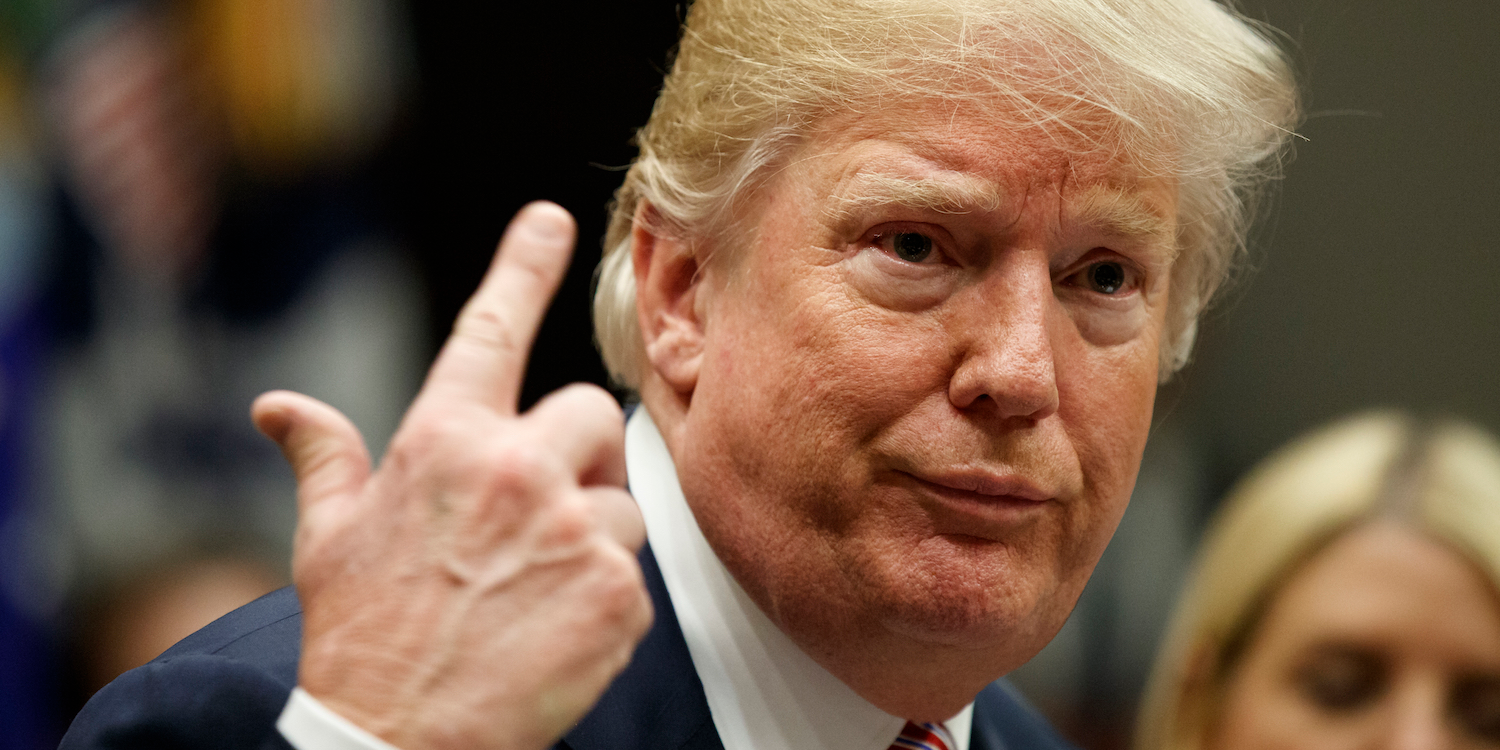 AP Photo/Evan Vucci
President Donald Trump and the White House struck back at Democrats on the House Intelligence Committee after they released their rebuttal memo to the so-called Nunes memo.
Trump said the rebuttal was "a total political and legal BUST" and described actions by the Department of Justice that were "SO ILLEGAL."
He also suggested the FBI purposefully concealed facts about the Steele dossier's funding from the Foreign Intelligence Surveillance Court while seeking a warrant to monitor former Trump campaign adviser Carter Page.
There is no evidence that the DOJ or the FBI did anything illegal. Material evidence contained in the Democratic memo also indicates that the DOJ acted according to protocol by informing the court that the dossier was funded by a political entity.
Sign up for the latest Russia investigation updates here.
President Donald Trump railed against the declassified memo that Democrats on the House Intelligence Committee released on Saturday.See the rest of the story at Business InsiderNOW WATCH: How to make America great — according to one of the three cofounders of Black Lives MatterSee Also:
Democrats release their declassified rebuttal to the Nunes memo
Susan Rice documented a January 2017 meeting with Obama, Comey, and Yates after being directed to do so by the White House counsel's office
Paul Manafort took a big shot at Rick Gates after he flipped and agreed to cooperate with Mueller
SEE ALSO: Democrats release their declassified rebuttal to the Nunes memo