'A pitiful, abject surrender': Britain's Leave-voting fishermen feel betrayed by May's Brexit deal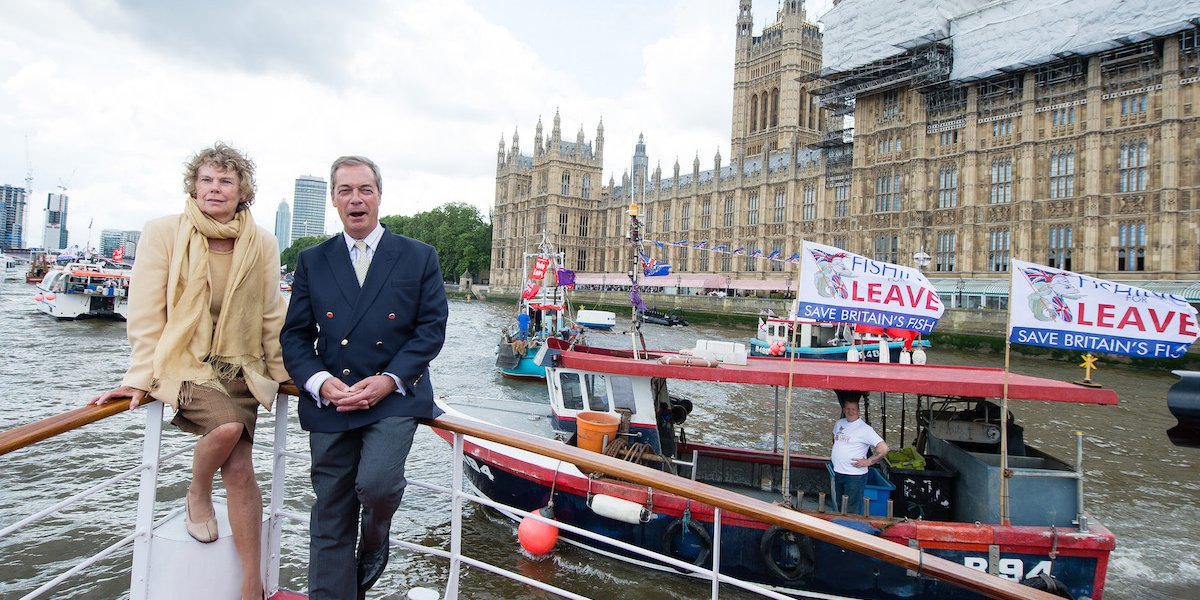 Jeff Spicer / Getty
"The platitudes we've been offered — the grandstanding of "taking back control" — has just been a smokescreen for a sellout," said Alan Hastings, founder of Brexit group Fishing for Leave.
"David Davis is the weakest, simplest, most ineffectual, useless, and spineless man that's ever existed. He's a national disgrace".
Theresa May's government made a number of concessions to the EU to secure a 20-month transition deal — none caused more fury than the UK's concession on fishing rights.
As many as 92% of British fishermen voted for Brexit in a bid to hand the UK control of its own fisheries policy and manage access to its own waters.
LONDON — Britain's Leave-voting fishermen say their industry has been sold out by Theresa May in her determination to agree a Brexit transition deal with the EU.See the rest of the story at Business InsiderNOW WATCH: Henry Blodget: Will arming teachers with guns help stop school shootings?See Also:
Scottish MPs threaten to vote down final Brexit deal as row over fishing rights escalates
The government is hiding its Brexit plans by making firms sign secretive 'gagging agreements'
Russia claimed that Britain is taking action against it to distract people from how Brexit is going
SEE ALSO: Scottish MPs threaten to vote down final Brexit deal as row over fishing rights escalates