Pfizer's 'virtual' drug trial could reshape R&D processes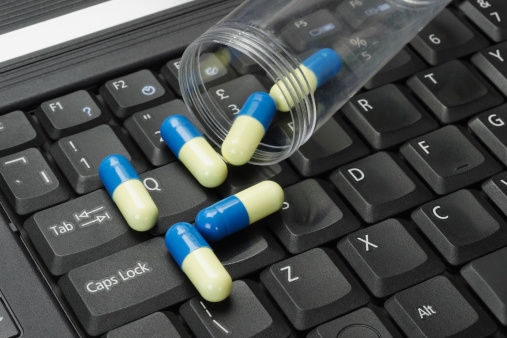 Ever thought about answering one of those "Do you suffer from migraines?" or "Got bunions?" clinical trial ads, but just haven't had the time or energy to enroll? Well, your participation may have just gotten easier thanks to Pfizer.
The world's largest pharmaceutical firm is launching the first ever home-based clinical trial program, which will allow patients to participate in an experimental therapy program through social media channels. The trial, which is testing overactive bladder drug Detrol LA, will allow for online enrollment, home delivery of materials, and condition monitoring through mobile phone applications or home computers.
The trial employs the kind of new medical technologies currently being adopted by hospitals and physicians across the US, such as telemedicine and remote patient monitoring, to provide for accurate health assessments of the participants. Blood tests are done through home visits or at a nearby medical facility, and therefore participants do not have to live close to a certain investigator site, as is the case with most clinical trials.
The experiment, if successful, could be pure genius on Pfizer's part. Not only will the company save money on its R&D budget by not having to fork over as much cash for trial monitoring and data collection services at multiple study sites, but it will also be able to find a more diverse, and likely more willing, participant base that will hopefully produce more reliable results. Pfizer hopes to see fewer patient withdrawals as well.
Providers of clinical trial services, including university research institutes and contract research organizations (CROs), on the other hand, might not be as happy with this new development. If such home-based trials are successful and continue to emerge, some providers may lose business, but many should be able to keep their fingers in the pie as a primary research site will still be needed to remotely monitor, compile, and analyze the data collected. And technology companies like Mytrus, which developed the Detrol study applications, will likely benefit from new business opportunities.
However, the impact on the clinical trial industry will not be immediate, as other companies will likely wait to see whether Pfizer's work is successful before launching similar programs. In addition, trials of experimental drugs with riskier side effects would presumably continue to need full research staffing and trial monitoring support.
Pfizer's virtual trial has the full support of the FDA, which is encouraging companies to modernize clinical research methods (and hopefully speed up the approval process). In addition, Pfizer and many of its peers are scrambling for ways to cut overall business expenses as their blockbuster drugs face rising generic competition. As a result, it is highly likely that we will continue to see these kinds of new drug development techniques emerge.