Pandora raises IPO value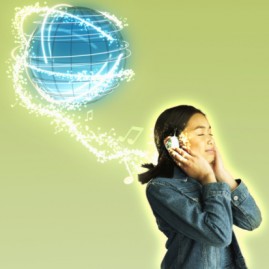 As Yogi Berra famously said, "It's like deja-vu all over again." Less than a month after LinkedIn boosted its share price and subsequently saw its stock rise 109 percent on its first day of trading, online radio company Pandora is hoping to tap into that same magic.
Today the company revealed a new IPO value, nearly 50 percent higher than the figure it released just last week. Pandora hopes to raise up to $202 million next week by raising its price range to $10 to $12 per share. That would give it a market cap of $1.9 billion. Is the company merely turning up the volume knob on irrational exuberance, or is it a value that suggests promising returns?
Like LinkedIn, Pandora has a lot of users (80 million-plus) and real revenue ($138 million in fiscal 2011). It shares something else with LinkedIn, however: zero profit to date. Both companies also have relatively untested business models. Pandora's value proposition lies in giving users access to free music streams based on their feedback (the company generates revenue from advertising). But the company faces a cadre of online rivals, including Apple's new iCloud service as well as Spotify, assuming it ever launches on these shores. The company is also going head to head with Clear Channel in rolling out Internet radio for in-car listening.
It's hard not to scratch your head just a little at a nearly $2 billion valuation on a company that essentially provides a free service. A closer look reveals that Pandora derives about 85 percent of its revenue from advertising, according to its most recent S-1. If it doesn't diversify its revenue stream, then it will continue to be almost wholly dependent on advertising. That's not a bad thing if online ad-spending projections bear out over the next few years, averaging roughly 20 percent year-over-year through 2013. However, we all know just how far down the overall advertising business can sink (and traditional ad media spending is practically flatlining).
Institutional investors are optimistic Pandora promises an explosive market debut similar to LinkedIn's May opening. We shall see when the company opens its little box to the world next week.