One of the world's biggest video game services, Steam, has stopped accepting bitcoin because it's so volatile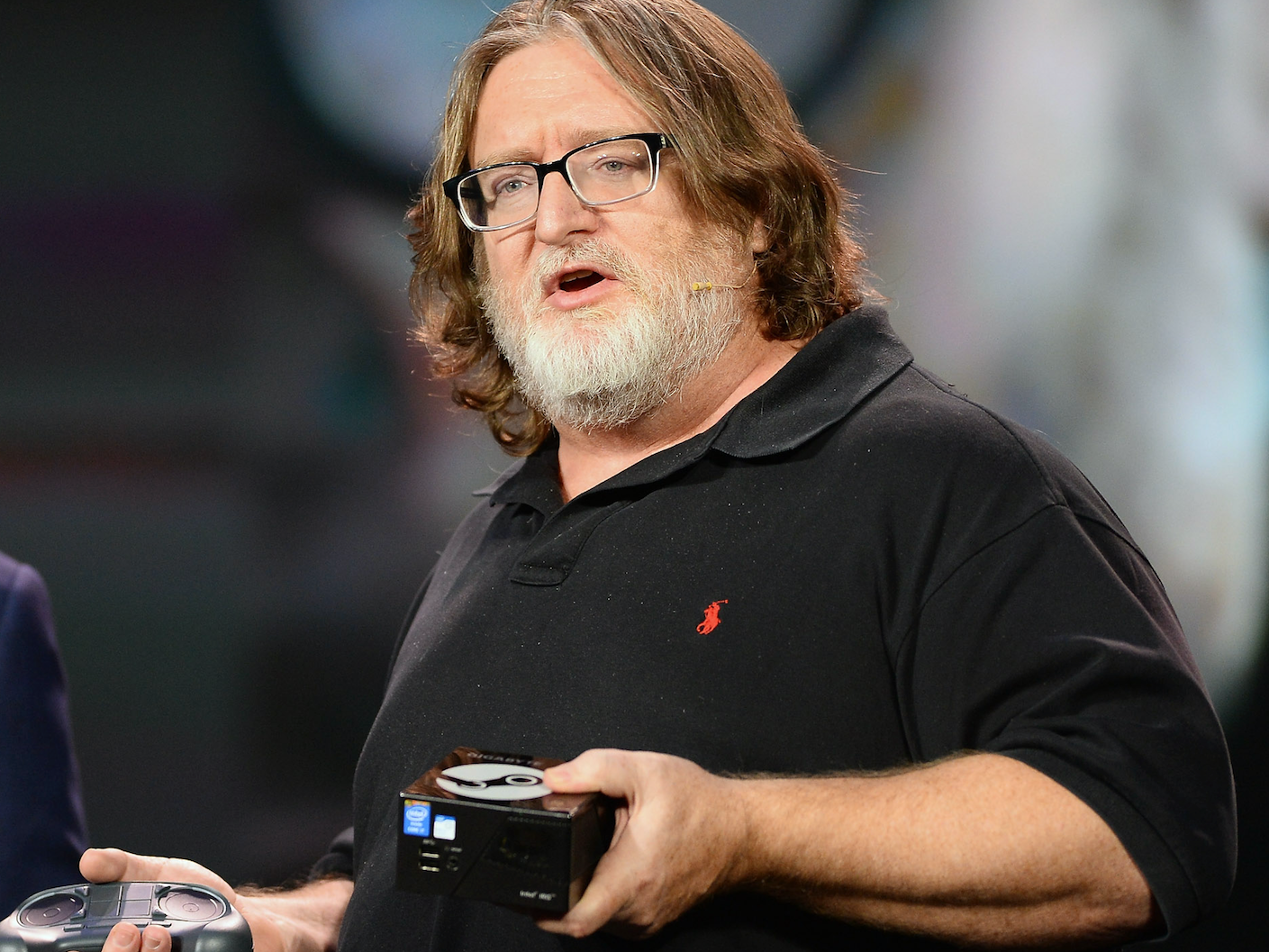 Getty
Steam is one of the most popular gaming services in the world, with 67 million monthly active players, putting it head-to-head with Sony's PlayStation Network.
Steam, owned by Valve Corporation, sells PC games through an online store.
It has just canned support for bitcoin payments because the cryptocurrency is too volatile.
Valve engineer Kurtis Chinn said this meant transaction fees for customers buying games went up and down too quickly as bitcoin fluctuated in value.
Steam first began accepting bitcoin in April 2016.
Hugely popular gaming store Steam has stopped accepting payments for games in bitcoin because the cryptocurrency is too volatile.
In a blog post announcing the changes, Steam engineer Kurtis Chinn wrote: "As of today, Steam will no longer support Bitcoin as a payment method on our platform due to high fees and volatility in the value of Bitcoin."
Steam rivals Sony's PlayStation Network as the world's biggest gaming service, with 67 million monthly active players versus Sony's 70 million monthly active users.
The decision to halt bitcoin payments doesn't seem to be related to the various controversies around bitcoin — such as whether it predominantly benefits criminals and is a massive energy drain — but because it's skyrocketing value means higher transaction fees. Steam first began accepting bitcoin in April 2016.
Here's what Chinn wrote:
"In the past few months we've seen an increase in the volatility in the value of Bitcoin and a significant increase in the fees to process transactions on the Bitcoin network. For example, transaction fees that are charged to the customer by the Bitcoin network have skyrocketed this year, topping out at close to $20 a transaction last week (compared to roughly $0.20 when we initially enabled Bitcoin)."
Valve, which owns and operates the Steam platform, has no control over the transaction fee, he said.
If bitcoin suddenly plunges in value, that creates even more problems, he added.
He wrote: "When checking out on Steam, a customer will transfer x amount of Bitcoin for the cost of the game, plus y amount of Bitcoin to cover the transaction fee charged by the Bitcoin network. The value of Bitcoin is only guaranteed for a certain period of time so if the transaction doesn't complete within that window of time, then the amount of Bitcoin needed to cover the transaction can change. The amount it can change has been increasing recently to a point where it can be significantly different."
Bitcoin, he noted, can lose as much as 25% of its value in a matter of days.
Chinn's comments are borne out by numerous bitcoin markets showing the cryptocurrency spiking massively in value, rising from $14,000 (£10,480) to $15,000 (£11,230) in just 12 hours on Thursday.
Chinn concluded: "At this point, it has become untenable to support Bitcoin as a payment option. We may re-evaluate whether Bitcoin makes sense for us and for the Steam community at a later date."
There's a crossover between Steam users and bitcoin enthusiasts
Bitcoin is notable for preserving the anonymity of its users, but the hundreds of comments underneath Chinn's posts, and on Reddit, suggests there's a strong crossover between Steam gamers and the kind of people who trade cryptocurrencies.
Users commenting on Chinn's post variously described it as a "stupid decision" and "lame." Over on the r/steamcommunity on Reddit, users debated whether Steam's decision was a good or bad outcome for bitcoin, arguing that the currency needed to solve its growth issues.NOW WATCH: Amazon has an oddly efficient way of storing stuff in its warehouses