Oil Extends Losses After Biggest Distillates Build In 6 Months, Production Spike
Following last night's surprising inventory builds (from API), DOE once again totally dismissed the headline with a 2.55mm draw. However, the numbers are all over the place with major builds in gasoline (1.2mm) and distillates (+4.058mm - the biggest in six months). Last week's plunge in crude production (Alaska-driven) was followed by a 0.6% surge in production this week - biggest since Oct 2015. Crude prices had extended their post-API losses into the DOE data, kneejerked higher on the hesadline then plunged on production and distillates.

API:
Crude +2.2mm (-3mm exp)
Cushing -166k (-900k exp)
Gasoline +1.5mm
Distillates +2.6mm
DOE:
Crude -2.55mm (-3mm exp)
Cushing -232k (-900k exp)
Gasoline +1.21mm
Distillates +4.06mm
Biggest Distillates build in 6 months but the 8th week in a row of crude draws...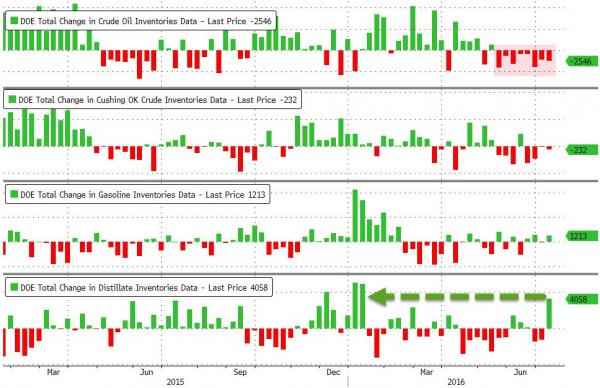 Last week's big plunge in US crude production (driven by a seasonal collapse in Alaska) was followed by a bounce back biggest rise since Oct 2015...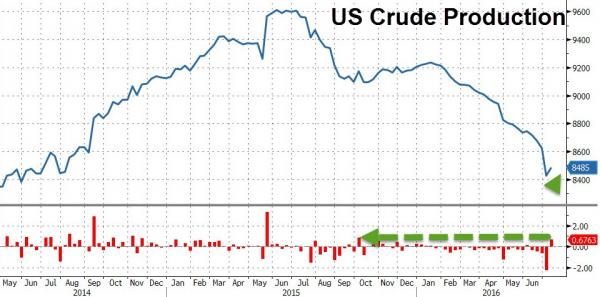 (What we lost last week in Alaska productuion made up for partially this week as total domestic supply grew 57,000 boe/d (alaska +71K))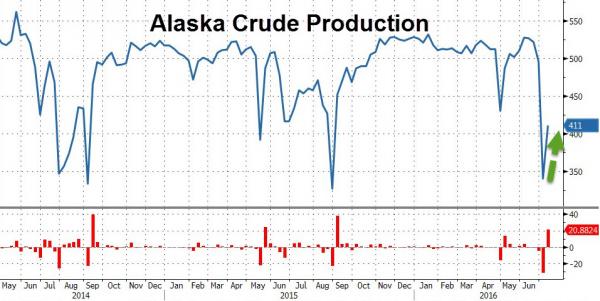 The reaction was a kneejerk higher oin the headline crude draw but then plunge on products..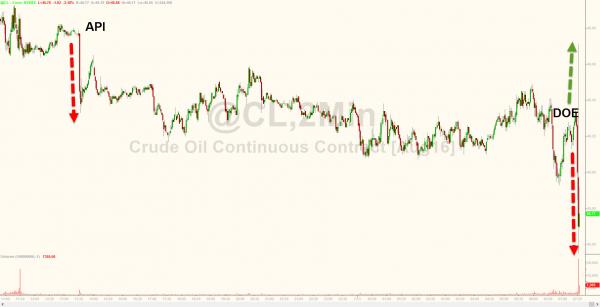 Some context...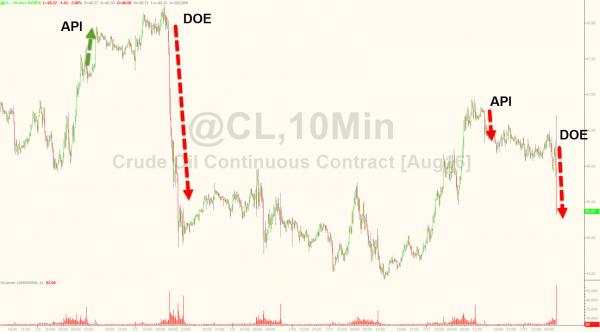 Charts: Bloomberg