Nothing Magical–or Even Sensible–About An 18-19 Percent of GDP Revenue Ceiling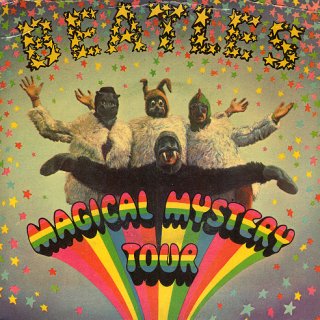 Bob Williams of the Tax Policy Center feels the way I do about how meaningful–or not–the 40-year historical average level of revenues as a share of our economy is as a guide for where revenues ought to go in the future.  On the TPC's "TaxVox" blog, he writes:
[T]here's nothing intrinsically right or wrong with any given level of taxation. As Americans get older, spending on Social Security and healthcare will necessarily rise. Doing what we do now will simply cost more. At the same time, the new technologies that will help doctors provide better care will boost costs still further. And, as we grow wealthier, we may choose to spend more for things we want—helping those in need, improving our roads and schools, or paying to build more and better infrastructure.
Or we may decide we don't want to do those things. Or we may choose to do them but stop doing other things that we decide aren't worth the cost—farm subsidies, excessive health spending, and some highly-publicized earmarks come to mind. Or that we'd be a lot more willing to pay for them through a reformed tax system that is simpler, fairer, and more efficient.
Those are political decisions that lawmakers make all the time. But there's nothing magical about 18 or 19 percent.
Tell that to the Republicans in Congress who have signed a "no new taxes" (of any kind) pledge.  Oh yeah, we have been, and oh yeah, at least some politicians are catching on.  For example, there's Republican Senator Tom Coburn–who I think truly qualifies as a "deficit hawk" by the way.  From CNN.com (emphasis added):
Washington (CNN) — A leading Senate conservative said Sunday he can accept tax reform that increases overall tax revenue as part of a comprehensive deficit reduction plan.
Republican Sen. Tom Coburn of Oklahoma told the NBC program "Meet the Press" that if lowering tax rates and eliminating loopholes and deductions ended up bringing in more money to the U.S. government, "that would be fine with me."
Asked about a pledge he signed previously against any kind of tax increase, Coburn said his more important pledge was to do what's best for the country. He also noted that political reality dictated the need for bipartisan support for any agreement to pass.
"This isn't about politics as normal," Coburn said. "It's about making a decision now that is urgent."
In other words, if deficit reduction is really a priority for politicians, and if they are really "deficit hawks" of any variety (whether small-government types like Coburn, or big-government types like the Progressive Caucus, or medium-government types somewhere in between), these politicians would realize that certain pledges they've made are far less important than their at least implicit pledge to the American people that they will get our fiscal house in order and not let our economy implode.
These less-important pledges don't just include the Republicans' 18-19 percent of GDP revenue ceiling.  They include President Obama's campaign pledge (made so long ago and way before he even dreamed up his fiscal commission) to not raise taxes on anyone with less than $250,000 income.  There's nothing magical, or even sensible, about that tax pledge, either, and just like how the Republican tax pledge turns off Democrats (and leads them to call the Republicans crazy), the Obama campaign tax pledge turns off the Republicans, too.
Bipartisan deficit reduction is going to have to involve tax policy, and that means bipartisan deficit reduction is going to require that some of these less-important promises be broken.