New Type Of Whistle-Blower: Young, Internet Savvy And Headed For Jail
Filed under: Fraud, Weird & Wonderful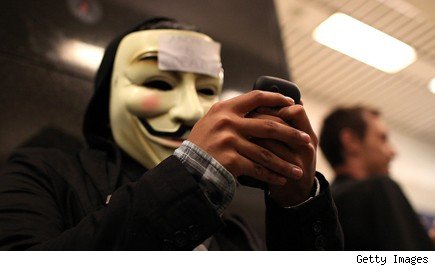 By Claire Gordon
AOL Jobs
When NSA contractor Edward Snowden reportedly blew the whistle on two enormous government surveillance programs, he did it old-school, leaking documents to two esteemed reporters. But a recent report finds that more whistle-blowers are publishing the secrets themselves -- online (like the infamous hackers of Anonymous, pictured right). This leaves them vulnerable to employer-retaliation as the laws lag behind the new realities of cyberspace.
Miriam Cherry, a professor at Saint Louis University School of Law and author of the report, calls them "virtual whistle-blowers." Unlike past generations, they're blogging, dropping surreptitious videos onto YouTube or leaking documents to online groups such as WikiLeaks, as Bradley Manning allegedly did. Cherry points to a growing army of "whistle-bloggers," employees who blog -- usually anonymously -- about illegal activities at their places of work. No state so far, she notes, has whistle-blower laws on the books to explicitly protect bloggers -- let alone the people who post YouTube videos or leak to Wikileaks.
SLIDESHOW: Famous Whistleblowers: Where Are They Now?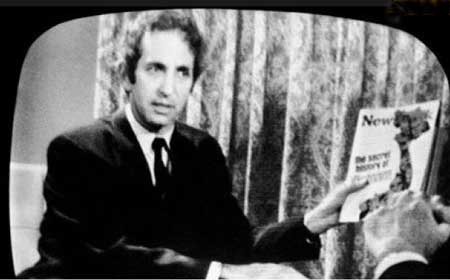 Continue reading New Type Of Whistle-Blower: Young, Internet Savvy And Headed For JailNew Type Of Whistle-Blower: Young, Internet Savvy And Headed For Jail originally appeared on Walletpop Canada on Thu, 13 Jun 2013 11:14:00 EST. Please see our terms for use of feeds.Permalink | Email this | Comments