'This is a new era': One of the toughest courts in the US explains Trump's approach to immigration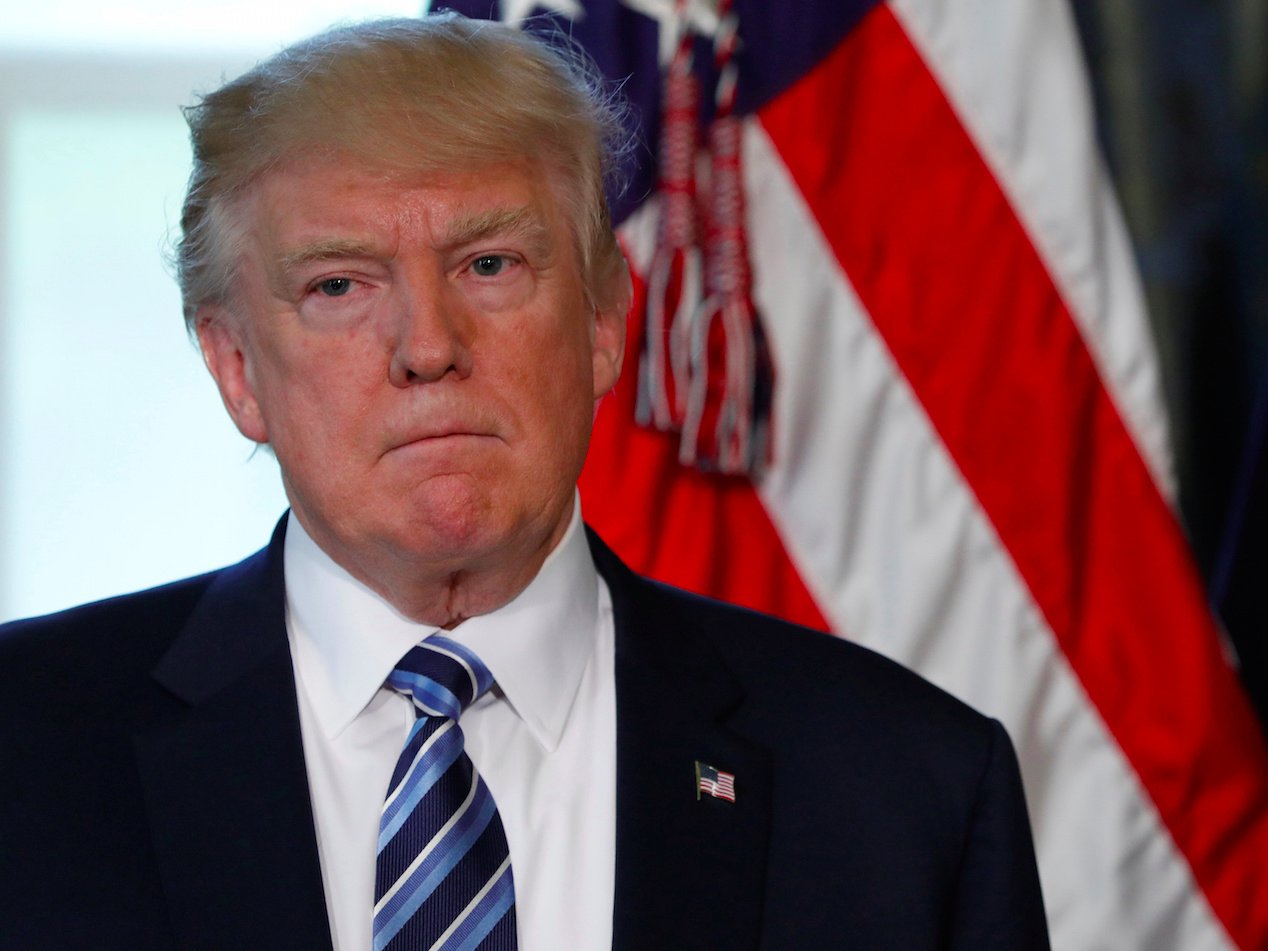 REUTERS/Aaron P. BernsteinDEL RIO, Texas (AP) — One by one, the Mexican men stood in the jury box, shackles rattling as they fidgeted slightly and pleaded guilty to crossing the U.S. border illegally.
They had come for better jobs, many to earn more money to help raise their children, their defense lawyer told a federal magistrate in a quiet west Texas courtroom about 3 miles (5 kilometers) north of the Mexican border. The magistrate, Collis White, warned that a guilty plea would mean jail time and they couldn't return to the United States legally for years. Speaking in Spanish, each of the 15 men said they understood and took their chances. They faced up to six months in jail, but most were sentenced to just a few days.
The men had the misfortune of landing in America's toughest courthouse when it comes to dealing with people who cross the border illegally. In other jurisdictions, authorities routinely skip the criminal charges and simply order quick deportations. But for the last decade, just about everyone arrested near Del Rio gets prosecuted.
That tough approach is a model President Donald Trump hopes to replicate as part of his sweeping plans to stop illegal immigration, the cornerstone of his campaign. He wants to prosecute many more people caught crossing the border illegally.
Doing so wouldn't be cheap. Immigration cases already account for more than half of federal prosecutions. Trump is seeking hundreds of million dollars more for more jail cells, prosecutors and marshals to transport prisoners. It's unclear if Congress will give him the money.
Civil libertarians object to the prosecutions, saying those arrested are rushed through the legal system without having a chance to exercise their rights.
And a previous attempt to expand the Del Rio approach had mixed results. Prosecutions spiked at the end of the Bush administration and during the first few years of the Obama administration, but later declined. Part of the decline is likely because of the drop in arrests at the border. But limited resources, including jail space to house people and prosecutors to try cases, were also issues.
Still, Trump administration officials have made clear they plan to press ahead. Attorney General Jeff Sessions and Homeland Security Secretary John Kelly made the point as they've been touring the border in recent weeks, saying that those who enter the United States illegally will be arrested, prosecuted and deported. Earlier this month, the Justice Department released a memo calling on prosecutors to appoint border security coordinators in every judicial district.
"This is a new era. This is the Trump era," Sessions said during a visit to the border in Nogales, Arizona, this month.
In White's Del Rio courtroom each case of someone charged with crossing the border illegally was handled in under a minute. Only one was sentenced to more than a few days — a man who had been deported in 2013 was sentenced to 120 days in prison.


REUTERS/Mike Blake
Each man was warned not to come back to the United States without the government's permission.
"If you can find a legal way to come back, you're more than welcome," White told the shackled men, his words repeated in Spanish by an interpreter. "But it has to be just that."
The new push for immigration prosecutions comes as the number of people crossing the border illegally has plummeted. Under President Barack Obama, there was a steady decline in arrests, a likely indication fewer people were trying to sneak into the United States. And in March, the second full month of the Trump administration, border agents reported the fewest border crossers in a single month in at least 17 years.
Illegal immigration straddles a line in federal courthouses. Being in the United States illegally — whether after crossing a border or overstaying a visa — is a civil offense, not a crime. But those caught crossing the border illegally, or violating a previous ban from returning to the U.S., can face criminal charges, though that generally doesn't happen.
The Del Rio prosecution strategy followed an earlier push to secure the border and curb the flow of illegal border crossers. Before the effort launched, agents in the Border Patrol's Del Rio Sector arrested more than 68,000 people in a 12-month period.
Arrests dropped by more than 25,000 after the first year. Over the last decade, arrests in the area have averaged about 20,000 a year.
The acting chief patrol agent in Del Rio, Matthew Hudak, said the effort to prosecute just about every border crosser has worked well there for several reasons.
"Policy matters, enforcement matters, the work of agents matters," Hudak said.
It helps that the Border Patrol's sector there only covers one judicial district. In other areas, including El Paso, agents often work across state and judicial district lines, making it more difficult to coordinate prosecution, jail space and transportation.
The often-brief court proceedings that help make the Del Rio prosecutions appealing to the Trump administration alarm civil libertarians.
Celia Wang, deputy legal director for the American Civil Liberties Union, said border crossers facing prosecution are urged to plead guilty and don't fully know the implications of that. Many immigrants lose their chance to make claims to stay in the United States, including under the asylum process.
"People have no idea what is happening," Wang said. "It's completely lost on (them)."NOW WATCH: Warner Bros. might have to pay $900 million if it can't prove ghosts are real