Mortgages and the state of nature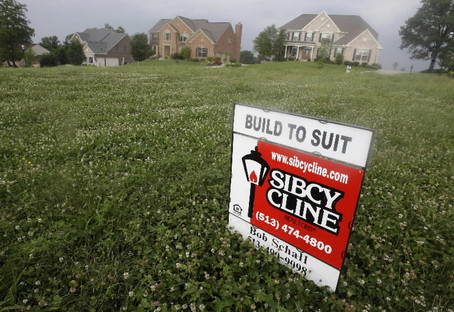 David Wessel had a good column this week on the role government supports play in creating our culture of homeownership. In particular, he points out the economic absurdity of the 30-year, fixed-rate, no prepayment mortgage, which Raj Date once memorably described to me as a loan that "does not flourish in the state of nature."
In about the clearest description I've read of the 30-year fixed rate, Wessel quotes Patrick Lawler, chief economist of the agency that regulates Fannie Mae and Freddie Mac, saying that "people who take a 30-year fixed-rate mortgage are buying a two-fer: a loan plus the right to prepay without penalty. You might call it a derivative that protects the borrower. Rates fall, you refinance; rates rise, you don't pay 'em." The only reason these mortgages survive is that the government subsidizes them.
The question, as always, is why we do that, and whether we should continue. Homeownership is supposed to promote a lot of civic virtues like caring for your property and voting in local elections. But there's a correlation/causation problem there: Because we support homeownership so heavily, people who are going to be in one place for a while strain to own homes. If we had a culture of long-term renting, as many other countries (and many cities) do, you'd see more of those behaviors, which speak to being rooted in a place, in renters.
And then there's the question of encouraging people to lock themselves into a place. You're seeing the downsides of that in this recession, where there are plenty of homeowners who live in recession-battered areas, can't sell their homes because no one wants to buy, and so can't move to places with more economic opportunity. This is an outcome we have explicitly encouraged through an enormous raft of costly, regressive policies. And though the politics of taking these subsidies away from people who currently have them might be impossible, the politics of taking them away from future homeowners might be better, particularly if framed in terms of ridding ourselves of Fannie Mae and Freddie Mac.
Photo credit: AP Photo/Al Behrman.





Fannie Mae - Recreation - Picture Ratings - Freddie Mac - United States