Missing Irish tycoon reappears after eight months — with 'thief' carved on forehead — claiming torture by Russian mafia
An Irish property developer, who went missing for eight months, has told police he was kidnapped and tortured by the Russian mafia.
Kevin McGeever, 68, was found wandering, lost and emaciated on a remote country road near the border with Northern Ireland, apparently with the word "thief" carved across his forehead.
He was barefoot and covered in a plastic bag, but was carrying a cellphone and a flashlight.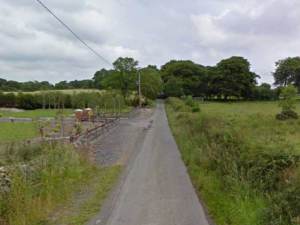 Google Street ViewWandering: A country road near where Kevin McGeever was reportedly found.
The man is now recovering from his ordeal in hospital in Mullingar, County Westmeath, after being found by motorists on the remote road this week.
He said the kidnappers, whom he linked to the Russian mafia and the Irish Republican Army, had held him in a "darkened container," according to the Irish Daily Mail.
They demanded a ransom for his safe release, he said, but did not know whether any money had been paid.
The millionaire was dishevelled, with a long beard and long nails, and had lost about 30 kilograms in weight when he was found.
Mr. McGeever was being treated Friday night for dehydration, malnutrition and exhaustion as he began to recover after his long ordeal.
The Irish Independent reported he had been mutilated with an insult, the word "thief," carved across his forehead.
Catherine Vallely and her husband discovered the missing millionaire when they were out driving near Ballinamore, County Leitrim.
"He had red trousers that made me think what I could see was just a traffic cone in the middle of the road," she said.
"I stopped and when the man got into our car he told us he had no shoes on. He said three men had thrown him out of a van. The man said his name was Kevin and he didn't realize he was in Leitrim. He didn't even know the month."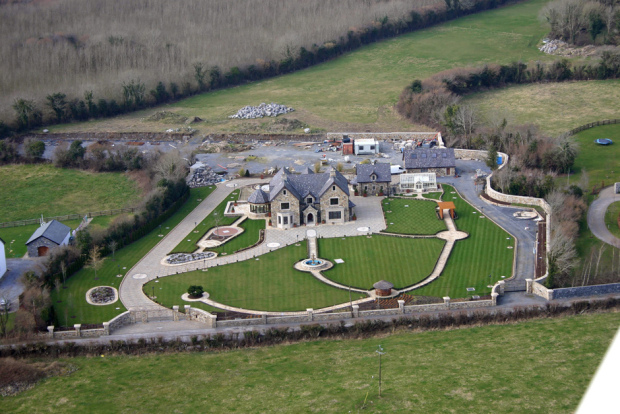 Brian Dowling/Irish Daily StarKevin Michael McGeever?s mansion in Craughwell, Co Galway
"He was rubbing his beard with fingers that had long nails," she went on.
"He was very well-educated, well-spoken and polite and articulate. He was just skin and bones."
They drove him to the local police, said Martin Kenny, a local councillor in Leitrim who knows the couple. There he was given a cup of a tea and some cookies.
"He gobbled up the biscuits as he was ravenous, so they got him some curry chips," Mr. Kenny told the BBC.
"They discovered he had been missing for the past eight months and that he was in fact an international high flyer."
Throughout the Irish economy's boom years, Mr. McGeever sold luxurious homes in Dubai in the United Arab Emirates. He owned a $4-million mansion and ran a fleet of expensive cars, including a Porsche and two Hummers.
Mr. McGeever's initials KMM were branded on the side of his personal helicopter, a EC120 Eurocopter, in which he flew around the around the country on business trips.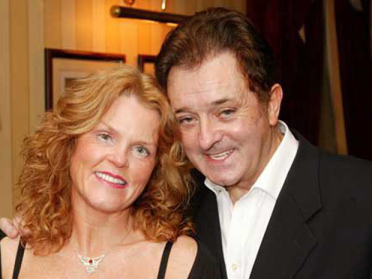 Michael DonnellyKevin McGeever in 2004
He had been reported missing from his home in Craughwell, County Galway, last June by his partner Siobhan O'Callaghan.
Until police complete questioning Mr. McGeever, his disappearance and strange reappearance will be a mystery.
However, RTE, the Irish television broadcaster, reported the man told police he was kidnapped by a gang of masked men, but could not remember what happened to him afterward.
"He told Gardai he was abducted … from the garden of his home … He said the kidnappers had demanded a ransom for his safe release, but he did not know whether a ransom had been paid," RTE's crime correspondent Paul Reynolds said.
Like many Irish property developers, Mr. Kenny's fortunes changed for the worse after the 2008 recession and the collapse of Ireland's property market.
"It's all come as a real shock. We hadn't heard from him in such a long time," a family member said.
"We just can't believe that he was found walking along a road in such a strange state,"
The Daily Telegraph, with files from news services