Meet The New Education Grant-Makers, Not At All The Same As The Old Education Grant-Makers
Dana Goldstein offers a striking chart from Sarah Rechow about how foundation spending on education issues has changed over the past decade: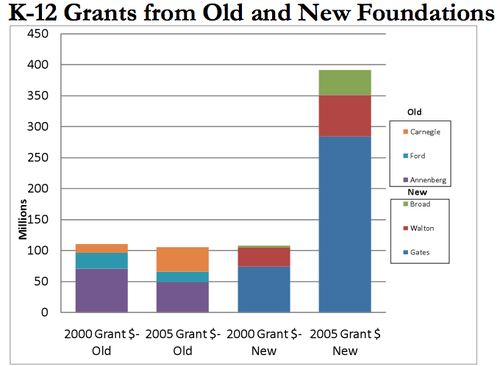 Basically the Gates Foundation went from spending a lot of money on education in 2000 to spending more money than all the other big players combined in 2005. I have generally Gates-y views about education policy (and some of that money goes to CAP), so I think it's all good. But the volume of the change is striking.