The market is stuck in a traffic jam — so Goldman Sachs has picked 14 stocks set to break the gridlock by exploding higher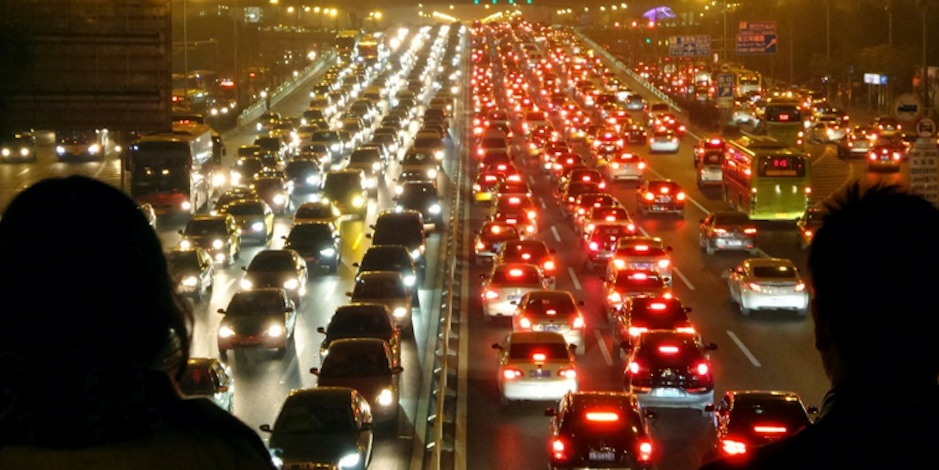 ChinaFotoPress/ Getty Images
There's gridlock in the US equity market, with intra-stock correlations sitting close to their highest level on record.
Goldman Sachs has identified 14 stocks that are operating with a mind of their own and seem to offer a big upside.
Stocks in the US market are increasingly following the herd, and it has created a huge dilemma for investors who prove their bona fides picking single companies.
Goldman Sachs finds that stock correlations within the benchmark S&P 500 have surged into the 95th percentile since 1980. In addition, average three-month correlations have spiked by 43 percentage points since January, which is the fastest and biggest increase since the 1987 market crash.
To put it in the simplest terms, this indicates that the US equity market is mired in a traffic jam in which almost everyone is stuck moving in the same direction. This makes it exceedingly difficult to generate returns when a broad move transpires, simply because there are so few outliers. Stock pickers loathe this correlation for these reasons.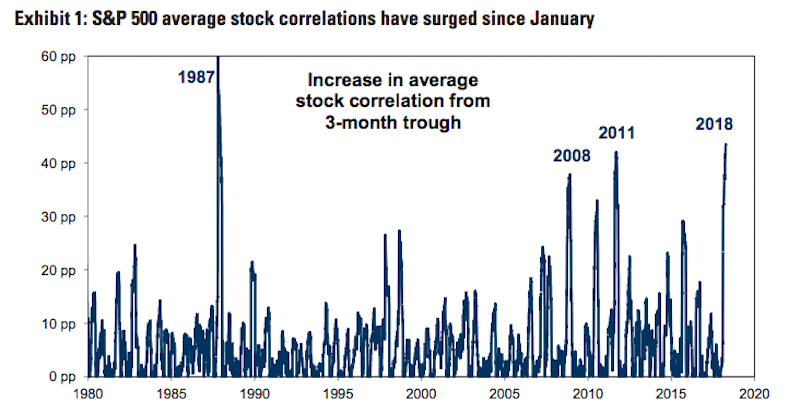 So how did we get here? For one, the rapid rise of exchange-traded funds and passive investing has resulted in traders buying and selling large swaths of the market at once, leaving little room for single-stock fluctuations. Goldman also notes that large pullbacks in stocks have been driven largely by valuation concerns, rather than individual company earnings.
The firm knows it has become a difficult environment, and it's here to help. Its chief US equity strategist, David Kostin, has calculated a so-called dispersion score for each S&P 500 company, for which he factors in (1) the proportion of returns driven by company-specific factors and (2) Goldman's forecast of the volatility associated with the proportion of return attributable to those micro factors.
"Stocks with high dispersion scores are more likely to have heightened responses to idiosyncratic news and present the best alpha generation opportunities," Kostin wrote in a recent client note.
Goldman then takes its analysis a step further and identifies the companies within the high-dispersion universe that have the biggest upside to the firm's price target.
Without further ado, here are the 14 high-dispersion stocks, arranged in increasing order of which ones have the biggest upside to current trading levels:14. Take-Two Interactive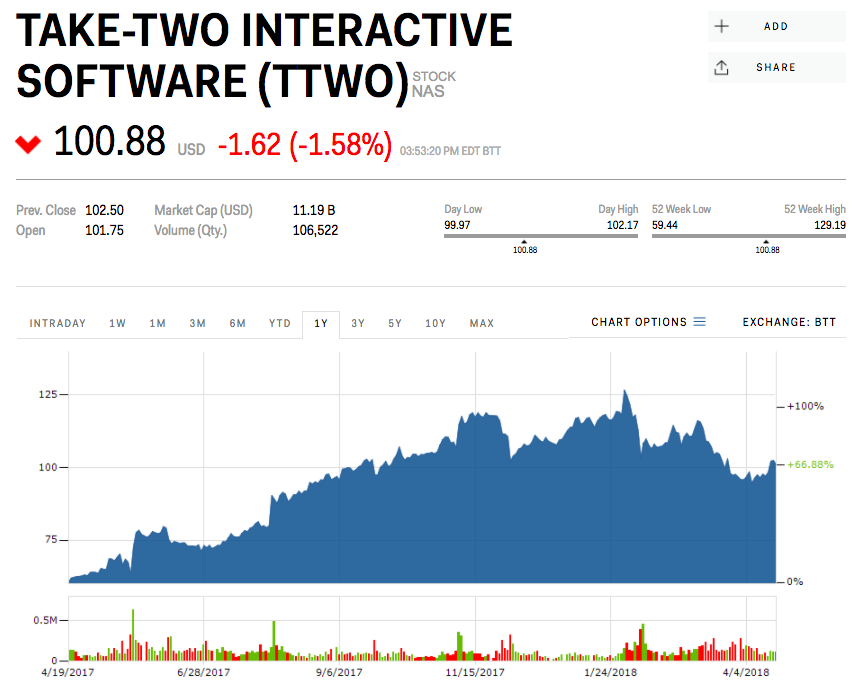 Markets Insider
Ticker: TTWO
Industry: Information technology
Market cap: $11 billion
Dispersion score: 2.7
Upside to Goldman target: 37%
13. Tyson Foods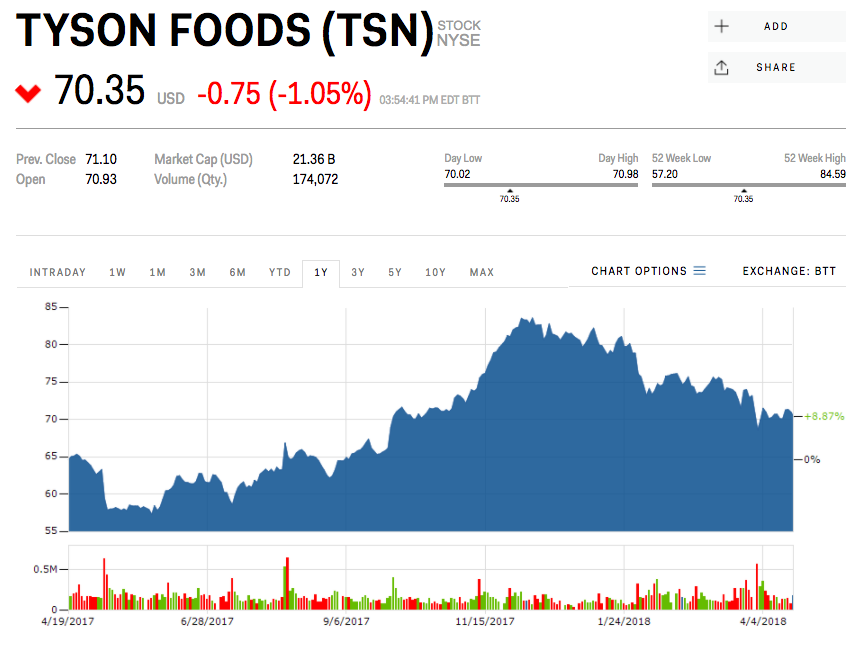 Markets Insider
Ticker: TSN
Industry: Consumer staples
Market cap: $21 billion
Dispersion score: 1.8
Upside to Goldman target: 37%
12. Broadcom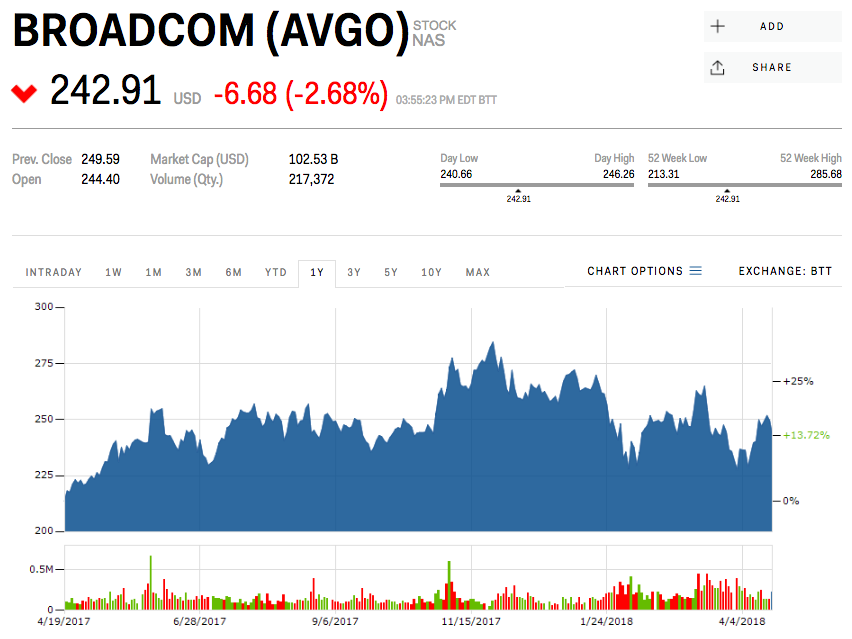 Markets Insider
Ticker: AVGO
Industry: Information technology
Market cap: $99 billion
Dispersion score: 2.5
Upside to Goldman target: 40%
See the rest of the story at Business InsiderSee Also:
The stock market's 'secret medication for longevity' has vanished — and that leaves it highly vulnerable to a meltdown
The market is stuck in a traffic jam — so Goldman Sachs has picked 14 stocks set to break the gridlock by exploding higher
Wall Street agrees that earnings season will send stocks soaring — here are 5 trades to help you make the most of it
SEE ALSO: The stock market's 'secret medication for longevity' has vanished — and that leaves it highly vulnerable to a meltdown