Manhattan landlords are offering tons of freebies — and it's still not enough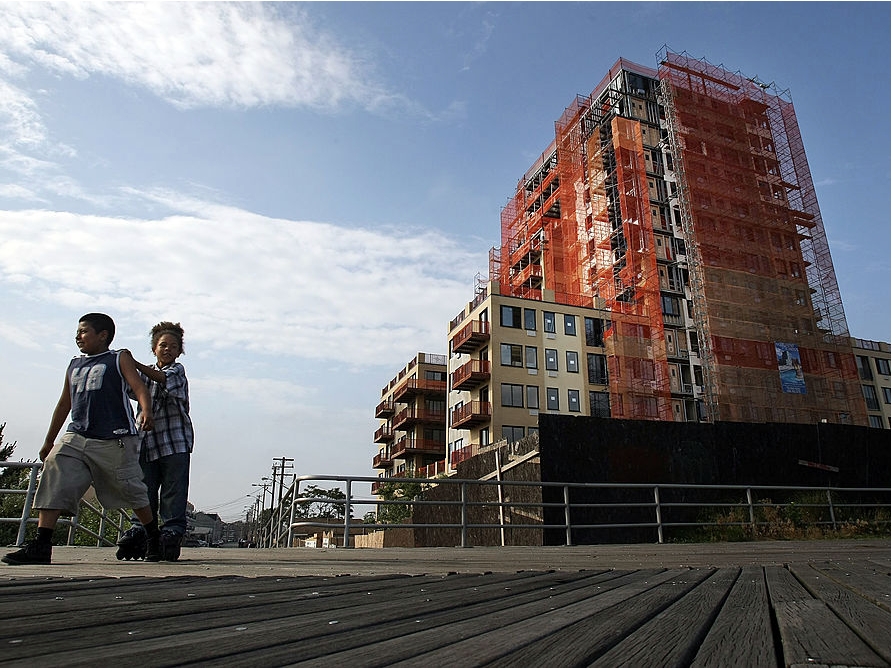 Mario Tama/Getty
The vacancy rate of rental apartments in Manhattan was near its highest level of the year in October, according to a report from Douglas Elliman Real Estate.
Landlords have amped up the concessions they offer prospective tenants, such as a month of free rent.
However, tenants are becoming more wary of these freebies, especially when they wouldn't be able to afford apartments without them. What's really needed is cheaper face rents, said Jonathan Miller, author of the report.
Manhattan's rental market continues to soften, even with all the incentives that landlords are offering apartment hunters.
The vacancy rate in the borough in October was 2.6%, down from 2.7% in September, which was the highest level of this year. The October rate was the highest for the month in 11 years of data collection, according to a report by Douglas Elliman Real Estate.
Landlord concessions like a month of free rent seemed to be working earlier in the year as the vacancy rate fell. But the increase in vacancies over the last three months, and fewer new leases, show that concessions may be losing their effectiveness.
"Landlords, and probably tenants, are leery of renting out an apartment where if the concessions weren't offered, the renter couldn't afford the apartment," said Jonathan Miller, CEO of the real estate appraisal firm Miller Samuel and author of the report. For example, a landlord who offered one free month on a 13-month lease would cheapen the annual cost of rent and lower the minimum income that's required to qualify — typically about 40 times the monthly rent.
Landlords would need to reduce their face rents (without concessions) to satisfy more prospective tenants, Miller said. That's already happening in Brooklyn and Queens, he added, where the so-called median net effective rent, which factors in freebies, fell on an annual basis in October.
Incentives may not reduce anytime soon, meaning that the market may ultimately be shaped by how enticing renters find them. "The higher the share of new developments as a percentage of the market, the higher the share of concessions that the landlords are required to offer to keep the vacancy rate from rising," Miller said.
Concessions surged last month in Queens and were offered in 87% of all new developments, Miller said. NOW WATCH: Tesla's value is surging 'because the vision is so intoxicating'