Malaysia arrests North Korean man in murder of Kim Jong Nam as diplomatic row erupts over the body
KUALA LUMPUR, Malaysia – A man from North Korea has been arrested in Malaysia in connection with the murder of Kim Jong Nam, the North Korean leader's half brother, as a diplomatic row erupted over the body.
Saying the first autopsy had been inconclusive, Malaysian authorities said they would perform a second post-mortem to try to ascertain what killed Kim Jong Nam, whose was sprayed with liquid in a brazen attack at Kuala Lumpur airport and who died en route to the hospital.
The decision to carry out a second autopsy will anger North Korea, which strongly objected to the first one and is insisting on having Kim Jong Nam's body back, accusing the Malaysian government was acting on the orders of South Korea to "conceal something."
In the latest development in what South Korean officials have described as the assassination of Kim Jong Un's estranged half brother – perhaps ordered by the North Korean leader himself – a 47-year-old North Korean man was arrested at about 10 p.m. on Friday night in an apartment in Kuala Lumpur.
He was carrying an "I-Kad" – an official identification card issued to foreign workers – that said he was Ri Jong Chol, a citizen of North Korea, according to a statement from Khalid Abu Bakar, inspector-general of the Royal Malaysian Police.
Two women arrested earlier this week and accused of carrying out the attack – one Vietnamese, the other Indonesian – led police to Ri, according to local news reports that cited police sources.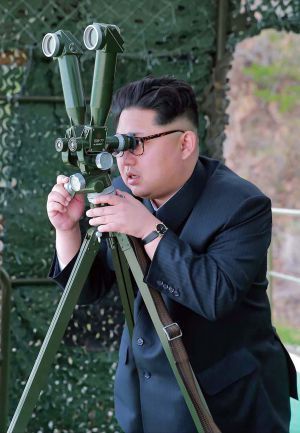 KNS/AFP/Getty ImagesThis file picture released from North Korea's official Korean Central News Agency (KCNA) on April 24, 2016 shows North Korean leader Kim Jong-Un inspecting an underwater test-fire of a strategic submarine ballistic missile at an undisclosed location in North Korea on April 23, 2016.
His arrest will heighten suspicions that Kim Jong Un, the 33-year-old third generation leader of North Korea, ordered the assassination of his older half-brother to remove a potential rival to his power.
Police are still looking for three other "foreign" men suspected of masterminding the attack.
Kim Jong Nam, who has lived outside North Korea for about 15 years, was at Kuala Lumpur airport on Monday morning to check in for a flight to Macau, where he has a home and a family, when he was ambushed by two women who applied some kind of liquid to his face.
He sought help but died in an ambulance on the way to the hospital, while the two women reportedly escaped in a taxi driven by a Malaysian man, who has also been arrested.
According to reports, the Vietnamese woman, identified as 29-year-old Doan Thi Hoang, told police that she was tricked into taking part in the attack, which she said she thought was a prank.
Indonesian newspapers offered a similar explanation for the other woman arrested, 25-year-old Siti Aishah. One news outlet reported that she was approached by a mysterious man at the Kuala Lumpur nightclub and offered $100 to be involved in a "prank" that was rehearsed in the airport.
If North Korea was behind the killing, it was surprisingly amateurish for the regime, which has a history of using elite agents in such attacks. But the three suspects were quickly apprehended, with Doan Huong, apparently abandoned by the others, arrested when she returned to the same airport terminal to take a flight to Vietnam.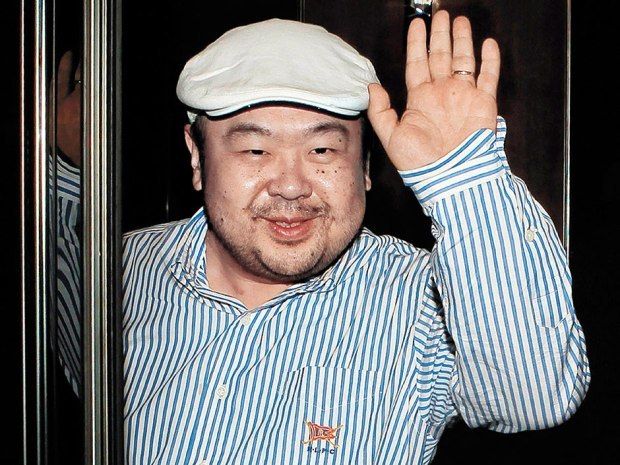 Shin In-seop/JoongAng Ilbo/APKim Jong-nam waves after his first-ever interview with South Korean media in Macau, on June 4, 2010.
Local officials have said that it is still too early to conclude that foreign agents had killed Kim Jong Nam as the investigation into the complicated case was ongoing, but South Korea's intelligence chief had squarely laid the blame on Kim Jong Un, who he said had issued a "standing order" to have his half-brother killed.
Separately, a second autopsy on Kim Jong Nam's body had been started on Friday night after the first proved inconclusive, according to news reports quoting unnamed officials.
The North Korean ambassador to Malaysia spoke to reporters outside the hospital morgue late Friday.
In his first public statement on the case, Kang Chol said that North Korea would "categorically reject" the results of the autopsy, which he said was performed over its objections and with its officials excluded. He called for the body, whose identity he did not mention, to be released immediately.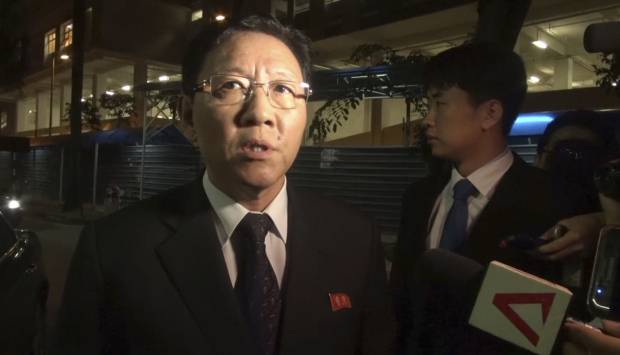 AP PhotoIn this image made from video, North Korean Ambassador to Malaysia Kang Chol speaks to the media gathered outside the morgue in Kuala Lumpur, Malaysia, Friday, Feb. 17, 2017. North Korea said it will reject the results of an autopsy on its leader's estranged half brother, the victim of an apparent assassination this week at an airport in Malaysia. Kang said Malaysian officials may be "trying to conceal something" and "colluding with hostile forces."
Because Kim Jong Nam was traveling on a diplomatic passport – he had four of them – he was under North Korea's consular protection, Kang said.
Using language usually reserved for enemies rather than relatively friendly Malaysia, Kang said that the Malaysian government was acting on the orders of South Korea to "conceal something."
North Korea would "respond strongly to the moves of the hostile forces toward us with their intent to besmirch the image of our republic, by politicizing this incident" and would sue Malaysia in an international court, he said.
Earlier Friday, Malaysian police said that the body would not be handed over to the North Korean Embassy until a family member could supply a matching DNA sample.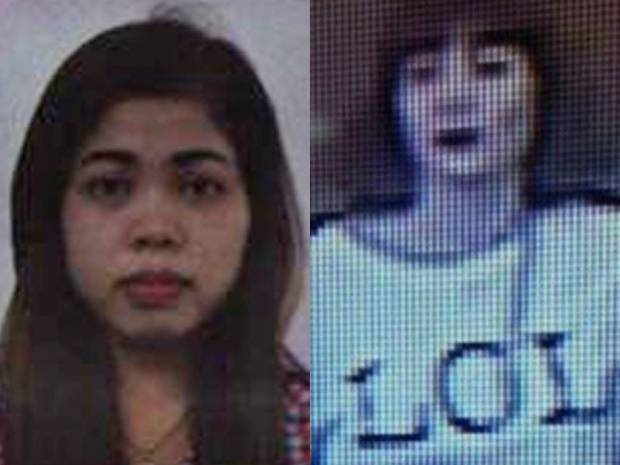 Kumparan via Associated Press; Closed-circuit television (L) This photo from Indonesian news portal obtained on Thursday, Feb. 16, 2017 shows the portrait on the passport of Siti Aisyah, 25; (R) Police say they arrested a woman at Kuala Lumpur International Airport in Sepang, Malaysia, on Wednesday in connection with the death of Kim Jong Nam
Such a sample most probably would come from one of Kim Jong Nam's children – he is thought to have six. So far, no family member or next of kin has come forward to identify or claim the body, Abu Bakar, the police chief, said.
North Korea's ruling Kim family is a highly secretive dynasty. The totalitarian state tightly controls information about the family, which has kept a grip on the country for three generations: from Kim Il Sung, the founding president, through Kim Jong Il, the father of both Kim Jong Nam, who was 46, and the current leader, Kim Jong Un, who is 33.
Ordinary North Koreans, starved of outside information, do not know about the existence of Kim Jong Nam, the love child of a secret relationship between Kim Jong Il and his actress consort. Many analysts and officials in the region have blamed Kim Jong Nam's death on Kim Jong Un and his quest to eliminate potential rivals.
Related

A public poisoning? Piecing together how North Korea's Kim Jong Nam was attacked in a busy airport
Because the country is so reclusive, intelligence on North Korea is minimal, and the North Korean regime will probably balk at the prospect of Malaysia – and potentially other intelligence services – having DNA information from the ruling family.
But Deputy Prime Minister Ahmad Zahid Hamidi told reporters Thursday that Malaysia would release the body only after the official procedures are followed. "After all the police and medical procedures are completed, we may release the body to the next of kin through the embassy," he said.
The sharp tone underscores the shock in Kuala Lumpur that the killing happened on its soil.
Malaysia is one of the very few countries that does not require a visa for North Koreans, so this is a popular destination for them. There is a significant amount of trade between North Korea and Malaysia, and about 300 North Korean miners work in Sarawak.
Kuala Lumpur has also been the site for several "track two" meetings between North Koreans and former U.S. officials because it is a neutral place that does not require a lot of paperwork for the North Koreans.