The Logic of Bad Bargaining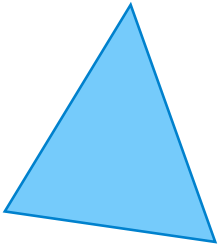 Jon Chait: "quietly assuming the GOP's willingness to inflict massive harm on the economy, and negotiating on that basis, without making them pay a political price is a shockingly weak play. The real madman here isn't John Boehner."
On a related note, Suzy Khimm observes that the White House is largely bypassing the House Democratic caucus in its legislative strategy:
But in bypassing Democratic leaders, Obama also runs the risk of ceding ground to Republicans in the few legislative deals that must be made before his re-election. House Democratic leaders have already been struggling to keep up with Obama's rope-a-dope, paying lip service to the decidedly centrist Bowles-Simpson deficit plan while distancing themselves from its most controversial elements.
Now the White House is planning to go over the head of Congress yet again by convening a working group to issue recommendations on the deficit, whose work will happen in the midst of the upcoming fight over the debt limit. Pelosi warned that pushing out such concrete proposals right before the vote could embolden Republicans to ask for major concessions in exchange for raising the debt limit. Such a sequence of events may help Obama win over centrist voters in 2012. But it could hurt Hill Democrats who need to pass legislation in 2011.
One way to formalize the tension here is to observe that in the 112th Congress just like in the 111th Congress, the way to get the most progressive legislative outcome is to start with the most left-wing member and work your way right. That would entail Barack Obama making a deal with the median House member and with the Senator who occupies the filibuster pivot point. John Boehner, by contrast, needs to stay at least as right-wing as the median member of the House GOP caucus—someone well to the right of the overall House median. That would be the way to get a clean debt ceiling increase. John Boehner won't vote for it. Nor will Paul Ryan nor Eric Cantor nor Mike Pence. But a minority of House Republicans could join with House Democrats to do it. That would let the House GOP avoid the consequences of failing to lift the debt ceiling while also allowing them to complain about the fact that Obama raised the debt ceiling, just as Obama himself voted "no" on a debt ceiling hike when he was in the minority and Bush was in the White House.
But Obama's not doing that. Instead, by dealing directly with John Boehner he's pushing policy outcomes further to the right than they otherwise would be. I think the most plausible read of why is that per Khimm's piece this squarely positions the President "in the center" rather than standing shoulder-to-shoulder with Nancy Pelosi. But it's frustrating to watch, to say the least.