Lionel Richie says his 19 year-old daughter's relationship with 34-year-old Scott Disick is 'just a phase'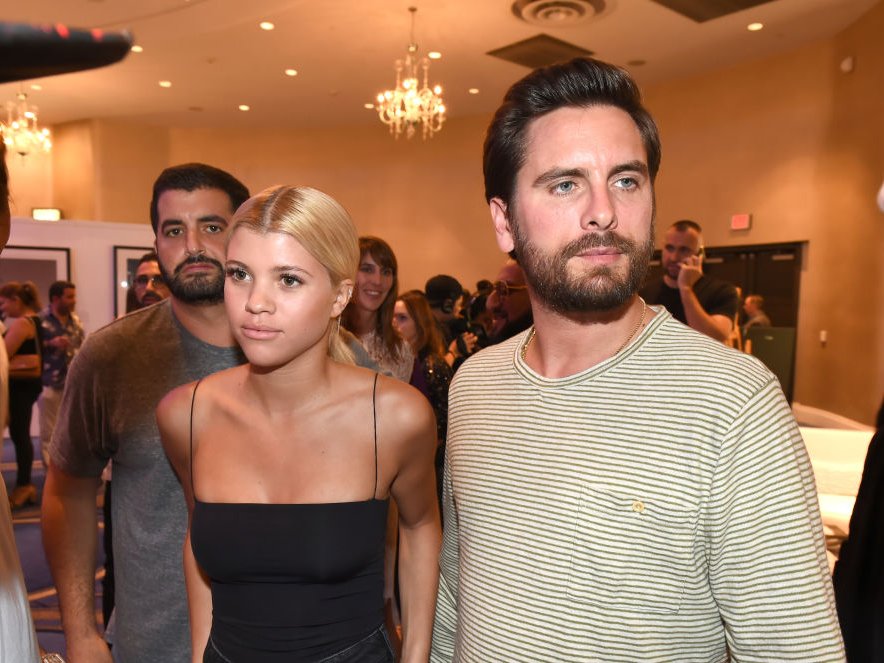 Romain Maurice/ Getty
Singer Lionel Richie opened up about what he thinks of daughter Sofia Richie's relationship with Scott Disick.
He calls it "just a phase" and that he'll continue to stand in the corner "and not make too much noise."
Back in October 2017, Richie said he was "scared to death" about the pair's relationship.
Looks like he's not as nervous about it these days.
No matter how serious it seems Sofia Richie, 19, and Scott Disick, 34, are getting, not everyone thinks the romance is built for the long haul. The teen's father Lionel Richie, 68, opened up about what he thinks of the pair's relationship in an interview.
"It's just a phase and I'm going to stand real still in the corner, get me a good drink and not make too much noise," he said in an interview with Australian newspaper The Daily Telegraph, according to Daily Mail. "Now I know what my parents meant when I came through the door with my Afro and my girlfriend and said 'Dad, I'm in love.' My daughter is getting me back for my Afro days! She's 19. When you're 19 you know everything." See the rest of the story at Business InsiderNOW WATCH: Watch SpaceX launch a Tesla Roadster to Mars on the Falcon Heavy rocket — and why it mattersSee Also:
Luxury hotels are giving free weddings to couples named Meghan and Harry
20 celebrities who married totally normal people
How to be a better kisser, according to an actual kissing expert