Legalizing Murder on the Great Plains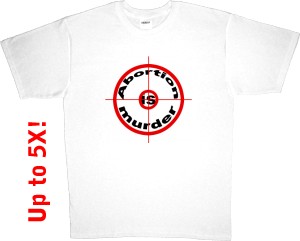 Nick Baumann and Daniel Schulman report on the latest efforts from the life begins at conception and ends at birth faction of American politics:
Just when abortion rights supporters thought they had beaten a controversial bill they believe would legalize the killing of abortion providers, it has cropped up again—this time in a more expansive form that has drawn the concern of law enforcement officials.
Last week, South Dakota's legislature shelved a bill, introduced by Republican state Rep. Phil Jensen, which would have allowed the use of the "justifiable homicide" defense for killings intended to prevent harm to a fetus. Now a nearly identical bill is being considered in neighboring Nebraska, where on Wednesday the state legislature held a hearing on the measure.
I note that there's actually no need whatsoever for such a bill to pass. You just need several state legislators to introduce the bill, hold hearings, popularize the idea, generate press coverage and discussion, etc. Soon enough we'll have another assassination of an obstetrician and the perpetrator will use the justifiable homicide defense. Say 20 percent of Nebraskans decide that, yeah, abortion is murder to killing abortion providers is justifiable homicide. How're you going to get a unanimous verdict from a jury?