Kremlin Responds To Hacking Accusations: "Laughable Nonsense"
Following yesterday's unsubstantiated NBC report, according to which CIA officials "believe", but (so far) have failed to demonstrate any actual proof, that none other than Vladimir Putin is responsible for the hacking of the US presidential elections, Russia responded. On Thursday, the Kremlin disputed the so-called personal involvement by Vladimir Putin in a Russian intelligence operation to interfere in the U.S. presidential election, when Putin spokesman Dmitry Peskov told the AP the report was "laughable nonsense."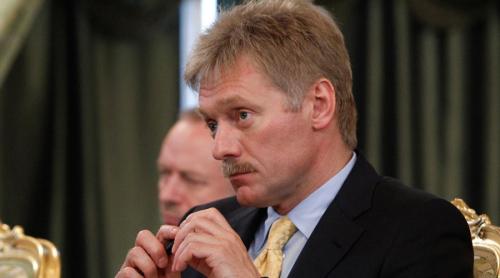 Peskov's brief, if sufficient retort, was elaborated upon Russien foreign ministry spox Maria Zakharova, who accused "Western media" of being a "shill" and a "mouthpiece of various power groups", which is ironic because the very same "mouthpiece" media is now staging a full-on assault against any media outlet that does not agree with its particular ideology, and is branding them "Russian propaganda fake news."
"It's not the general public who's being manipulated," Zakharova said. "The general public nowadays can distinguish the truth. It's the mass media that is manipulating themselves."
Which, incidentally, is rather accurate.
In the past, Russia has specifically denied that it orchestrated a campaign of hacking, leaking, social media activism and other so-called "active measures" designed to undermine the U.S. election.
Earlier today, Trump - having previously called the Russian hack "ridiculous" and a "conspiracy theory" - entered the debate when he rhetorically asked on Twitter "If Russia, or some other entity, was hacking, why did the White House wait so long to act? Why did they only complain after Hillary lost?"
So far there is no answer: according to the CIA the Russian government wanted to elect Donald Trump, however the FBI and other agencies don't endorse that view, due to lack of evidence.
Some proof, however, may be forthcoming soon: in a statement Wednesday night, the Office of the Director of National Intelligence said it would make public the results of a review, ordered by President Obama, of all the intelligence about efforts to interfere in U.S. presidential elections since 2008. The report has no set publication date, but will be ready before Obama leaves office on Jan. 20. Of course, the key date is December 19, when the Electoral College is set to vote for president.
The last word in the ongoing escalation, has so far gone to Secretary of State John Kerry who moments ago said he's not going to comment on "anonymous intelligence reports" that Russian President Vladimir Putin may be personally involved in alleged hacking into US election system. Speaking to reporters at the State Department on Thursday, Kerry pointed to comments by President Barack Obama in October, when he warned that "Russian-directed" hackers were responsible for "threats and disclosures" intended to influence the election.