Kim Jong-un's purges resume as North Korea's vice-premier sent to firing squad: reports
North Korea's vice-premier has reportedly been executed by firing squad after voicing discontent with the forestry policies of Kim Jong-un, the country's young dictator.
Choe Yong-gon, 63, was killed after less than a year in his job, South Korean media reported, the latest casualty in a series of high-level purges within the isolated communist nation.
North Korean has not officially confirmed the execution, reported to have taken place in May, but Mr Choe has not been seen in public since December and Pyongyang announced his replacement in July.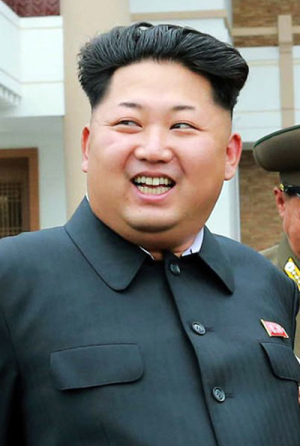 KCNA/AFP/Getty ImagesKim Jong-un
Reports of Mr Choe's death come close on the heels of the execution of Hyon Yong-chol, the defence minister, who was reportedly blown apart by an anti-aircraft gun in April after falling asleep at a military parade.
He is said to have been killed in front of a large crowd of government officials as a way of setting an example to Mr Kim's other subordinates.
The dictator's uncle, Jang Song-thaek, was killed in 2013 after being described as "despicable human scum" by state media and charged with treason and corruption. Unlike other purges, which happen in secret, Mr Jang's death was publicly trumpeted by the North Korean regime, which accused him of having "perpetrated thrice-cursed acts of treachery".
Dozens of other officials are believed to have been killed since Mr Kim took power following the death of his father, Kim Jong-il in 2011.
Mr Choe is reported to have taken office in June last year. He once led the North Korean delegation in economic co-operation talks with South Korea. He was also a former member of the Supreme People's Assembly, the North Korean parliament. South Korea's ministry of unification, which is responsible for relations with its neighbour, said it was "closely monitoring the possibility of any changes in Choe's circumstances".
Related

Reports of executions in North Korea are sometimes attributed to South Korean intelligence officials but often rely on anonymous sources. South Korea's Yonhap news agency said someone "with knowledge of the North" had reported Mr Choe's execution.
The North Korean government is a labyrinth of overlapping committees and Mr Choe is believed to have been one of at least seven vice-premiers. Meanwhile, Philip Hammond, the foreign secretary, said that the international agreement on Iran's nuclear programme could help restart negotiations between North Korea and the international community.
There "may be lessons to be drawn around the world including on tackling nuclear proliferation in North Korea," Mr Hammond said during a visit to China. North Korea is believed to have illegally developed an arsenal of several dozen basic nuclear weapons despite international sanctions and prohibitions.
The Daily Telegraph