Japan-Korea Defense Cooperation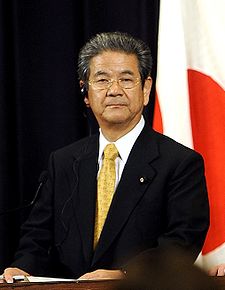 Japanese Defense Minister Toshimi Kitazawa
If you look at the region in very abstract terms, close defense cooperation between South Korea and Japan seems like a no-brainer. In practice, however, the relationship between the two countries is actually quite chilly, as detailed in Chico Harlan's article about efforts to increase defense and intelligence cooperation between Tokyo and Seoul.
The difficulties are attributed largely to the fact that Koreans, especially older ones, feel "intense bitterness over the 35-year Japanese occupation of Korea that ended in 1945." That's quite understandable. It's also the case, however, that if you look at 20th century Europe, the practical imperative to move forward with defense cooperation served as an important driver of reconciliation between Germany and its neighbors.
The danger here for the United States is that while it's obviously good for our two main allies in the region to cooperate, especially vis-à-vis the DPRK, I don't think we really want to become the offshore sponsors of an anti-Chinese military alliance. One can easily imagine some future state of the world in which it does make sense for the US to be the patron of a grouping like that, but one can also easily imagine steps in that direction becoming self-fulfilling. Our main concrete interest in the area is simply that war and destruction in Northeast Asia would be very economically disruptive. We want to be preventing trouble, not starting it.