Ivanka Trump reportedly told Steve Bannon he was a 'f------ liar' during a tense meeting at the White House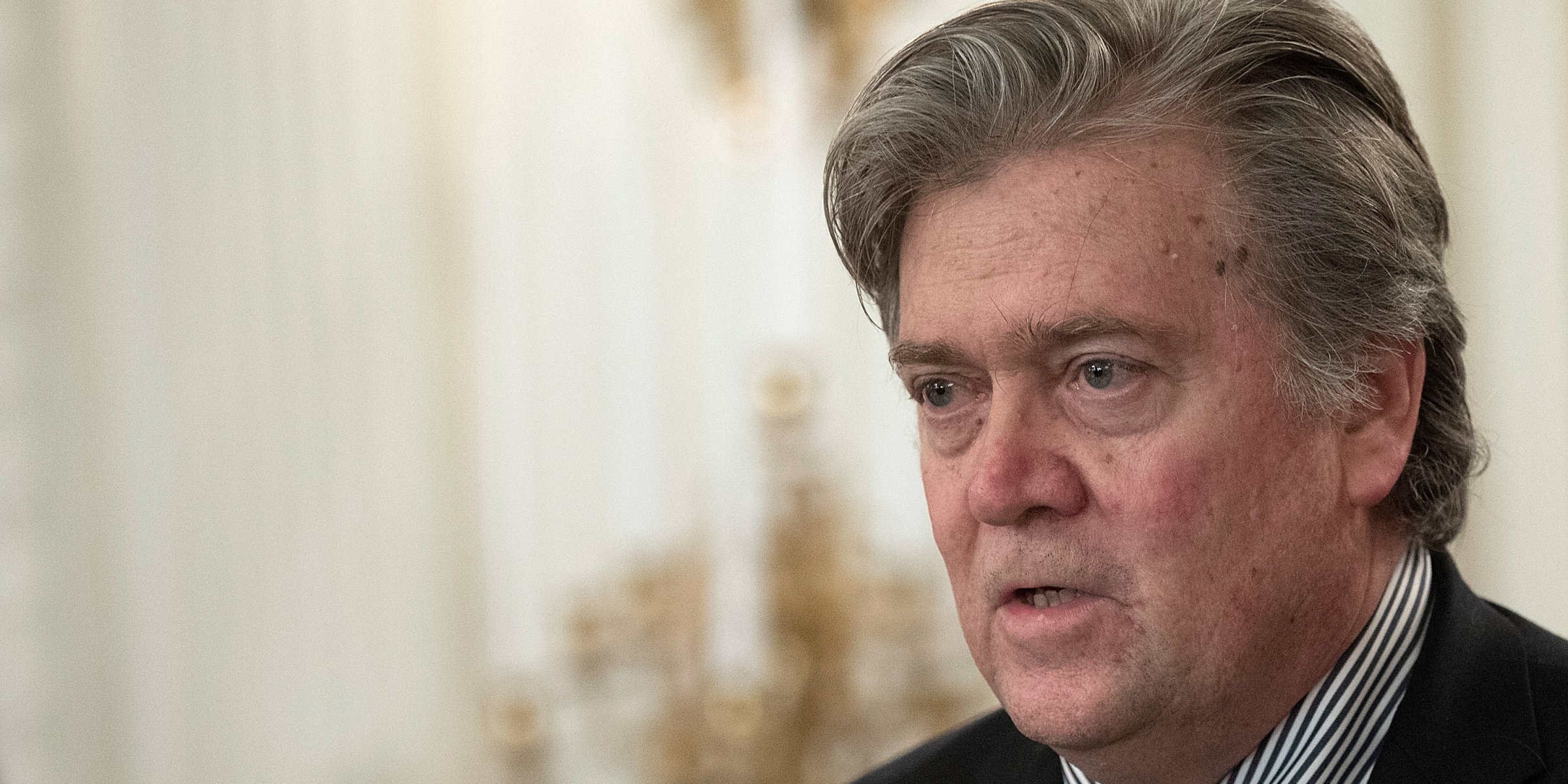 Win McNamee/Getty Images
White House adviser Ivanka Trump lashed out at former chief strategist Steve Bannon after he accused her of leaking information to the media, according to a new report.
The meeting came after months of escalating tensions between two competing factions in President Donald Trump's administration.
Until his resignation in August, Bannon had often butted heads with Ivanka and her husband, senior adviser Jared Kushner.
White House adviser Ivanka Trump reportedly told the former chief strategist Steve Bannon that he was a "f------ liar" at a meeting last spring that was aimed at diffusing tensions between the main factions in the administration, according to a new report from Vanity Fair.
"You're a f------ liar!" Ivanka told Bannon after he called her the "queen of leaks" in a tense exchange at the meeting, which was also attended by senior adviser Jared Kushner, Ivanka's husband, and President Donald Trump himself. The war of words occurred after Ivanka had herself accused Bannon of leaking information to the media, Vanity Fair reported.
The meeting came after months of factionalism in the Trump administration that broke out soon after Trump's unexpected victory the 2016 presidential election.
Bannon was part of the nationalist wing of the White House that included senior adviser Stephen Miller and Attorney General Jeff Sessions. He dubbed the competing faction, which included Ivanka Trump, Kushner, and others, as "the Democrats." Kushner on the other hand referred to Bannon's wing as "the crazies" or "Breitbart," referring to the online publication Bannon headed before, and now again after, his role as chief strategist.
The relationship between the two sides of the administration reportedly came to a head in the lead-up to the White House meeting. Bannon's time at the White House ended on August 18 when resigned following Trump's comments after the Unite the Right rally in Charlottesville, Virginia. Trump reportedly made equivocal comments about the rally on Bannon's advice, according to The New York Times. NOW WATCH: Fox News' Tucker Carlson — a registered Democrat — explains why he always votes for the most corrupt mayoral candidate