Inventory Surprises, Part 1
Brendan Wagner submits: In recent weeks, many companies have reported either upside to earnings estimates or upside revisions to earnings estimates, as business trends have turned out better than management had anticipated. Among those companies with upside surprises, thanks (in part) to conservative inventory planning, have been Intel (INTC) (rumored in their case) in the semiconductor space, and A.O. Smith (AOS) among the industrial names.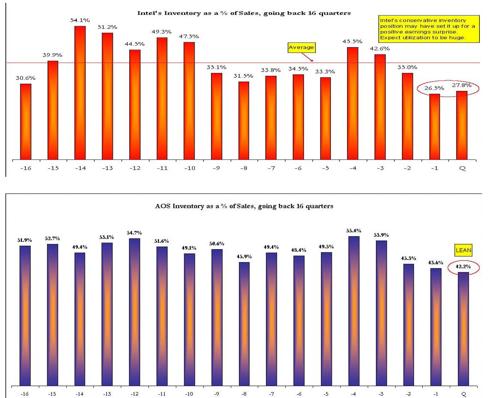 (Click to enlarge)I ran a more comprehensive screen of companies whose inventories, as a percent of revenue in their most recent quarter, were at multi-year lows. In addition to that, I looked for companies where the YOY change in inventory was below the expected change in revenue for the upcoming quarter.These companies should be able to meet expectations if things go about, as well or slightly worse than planned, thanks to their conservative planning. If sales come in stronger than expected, however, the lean inventory position could enable some big earnings beats.This group is limited to industrials and retailers for the most part. I'll follow up with some semiconductors and tech hardware companies.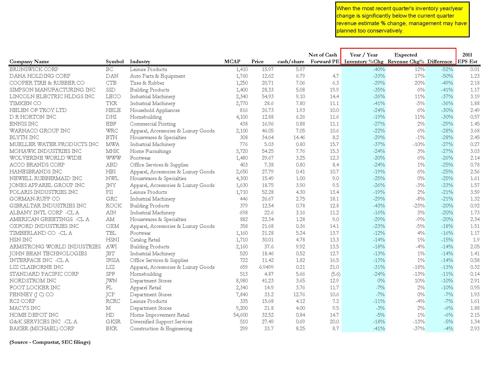 (Click to enlarge)Disclosure: Author long INTCComplete Story »