As Immigration Debate Heats Up in US, a Global Perspective
This month, a bipartisan group of U.S. senators unveiled a highly anticipated immigration reform bill that seeks to provide a path to citizenship for long-term undocumented residents as well as streamline visa qualifications for highly skilled workers.

Sen. Chuck Schumer, D-N.Y., and Sen. John McCain, R-Ariz., lead authors of the proposed law, are battling to push the legislation through a fractious Congress. Many conservative lawmakers are opposed to a so-called "pathway to citizenship" for the 11 million immigrants living in the U.S. illegally. But Schumer and McCain say the provision is not negotiable and must stay in the bill. The Senate Judiciary Committee is currently reviewing the legislation, and Schumer and McCain expect a vote by the full Senate early this summer.

The American business community has championed changes to the immigration system, in part to better attract and retain skilled workers and in-demand, low-skilled workers, such as farm laborers. A coalition of Silicon Valley business leaders spearheaded by Facebook CEO Mark Zuckerberg is pushing for change, as is the U.S. Chamber of Commerce.

As Congress struggles to break the immigration deadlock, The Financialist wanted to find out what policies are working elsewhere. We asked immigration expert Elizabeth Collett to highlight countries with innovative immigration laws that have been successful in addressing the problem of skilled labor shortages.

Collett, director of the Migration Policy Institute Europe in Brussels, said there are no cookie-cutter policies when it comes to immigration. Laws are shaped by the particular circumstances, objectives, culture and geography of each country. But to be effective, she said, all immigration policies must be balanced, transparent and efficient.

The rules outlined below meet these broad standards, according to Collett, and could provide valuable lessons to U.S. lawmakers in their current debate over immigration.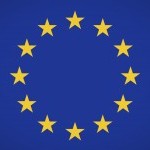 THE EUROPEAN UNION has been a unique experiment in the free movement of people. Over the past five decades, it has created a borderless economic and political zone that lets residents settle and work in most of its member states. This flexibility has been good for businesses, which are able to recruit employees from a much bigger pool of candidates.

A number of EU member states have also introduced their own immigration laws that seek to enhance the quality of their respective workforces.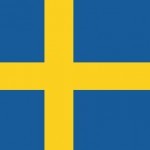 SWEDEN's employer-led immigration policies are not solely focused on attracting highly skilled workers. They aim to respond to labor shortages across the skills spectrum by allowing employers who can't find suitable employees in Sweden or the EU to recruit from other countries.

That's exactly what Swedish spare parts manufacturer Engcon Nordic AB did when it was faced with a lack of qualified welders and design engineers. It hired workers from France and Germany, as well as non-EU countries such as Georgia and Rwanda.

Similarly, when Swedish coffee and pastry chain Tasty House couldn't find qualified chefs in Sweden, it hired workers from Lebanon, which has a strong pastry tradition. Both of these examples appeared as case studies in a report published by the Organization for Security and Co-operation in Europe.

Collett notes, however, that Sweden's flexible immigration policies are balanced by strong labor rules and trade union representation, which help regulate entry into the labor market. A similar policy might be less effective where geographical proximity to lower-income countries drives up the supply of workers.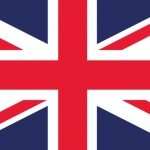 THE UNITED KINGDOM allows students with innovative ideas and entrepreneurial skills  to extend their stay in the country to set up a business. The visas, issued by the U.K. Border Agency, are granted under the agency's entrepreneur visa system and are a pathway to residency. To meet the visa requirements, students or entrepreneurs must have a solid business plan and access to at least £50,000 ($77,000) in startup capital from one of several recognized funding sources. This system ensures entrepreneurs develop potentially successful businesses in the U.K. and employ local workers.

Outside Europe, countries with significant immigrant populations have also developed noteworthy systems to manage their immigration flows.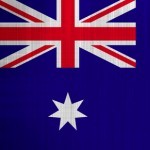 AUSTRALIA uses a points-based system to attract highly skilled labor to its shores, Collett explained.

The system is government-led, and candidates must fulfill specific language, age and qualification criteria to live and work permanently in the country.
 
For certain skilled visas, would-be immigrants score the most points if they are between 25- and 32-years-old, possess excellent English-language skills, have up to 10 years of skilled employment experience in Australia, carry a doctorate degree and have been nominated by a state or territorial government or family member.

Canada also uses a points system to grant visas and citizenship to long-term residents.

No immigration policy is perfect, but the visa systems mentioned above have helped attract the type of workers needed to expand economic growth. While the U.S. immigration reform bill also seeks to increase the number of visas available for skilled workers, most of the attention has been on the "pathway to citizenship" provision, which threatens to derail the legislation.

In the dog days of summer, Americans are likely to find out whether Congress can reform the system in ways that might help businesses find and retain the workers they need.

Photo courtesy of spirit of america / Shutterstock.com