Immigrant-Haters Demanding More Hate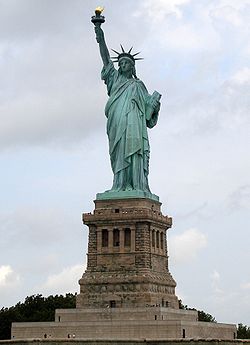 Ed Kilgore reviews the new "report card" hot off the presses from the anti-immigration zealots at Numbers USA:
Chris Christie is given a nice even "F"; Haley Barbour, Sarah Palin and Newt Gingrich all earn "D-minus" grades; Mitt Romney and Mike Huckabee come in at "D." Then comes Ron Paul at "C-minus." At the top of the list are Tim Pawlenty at "C-plus" and Michele Bachmann at "B-minus." Both the Minnesotans have come out for eliminating birthright citizenship.
Barack Obama, of course, is given an "F-Minus," a hitherto unknown point of depth in the grading scale.
I guess I agree with these guys about one thing—I'm not thrilled with anyone's performance on immigration issues either. But I favor humane, egalitarian policies that promote economic growth and economic opportunity.