If the past is any indication, Trump's testimony to Mueller could be a train wreck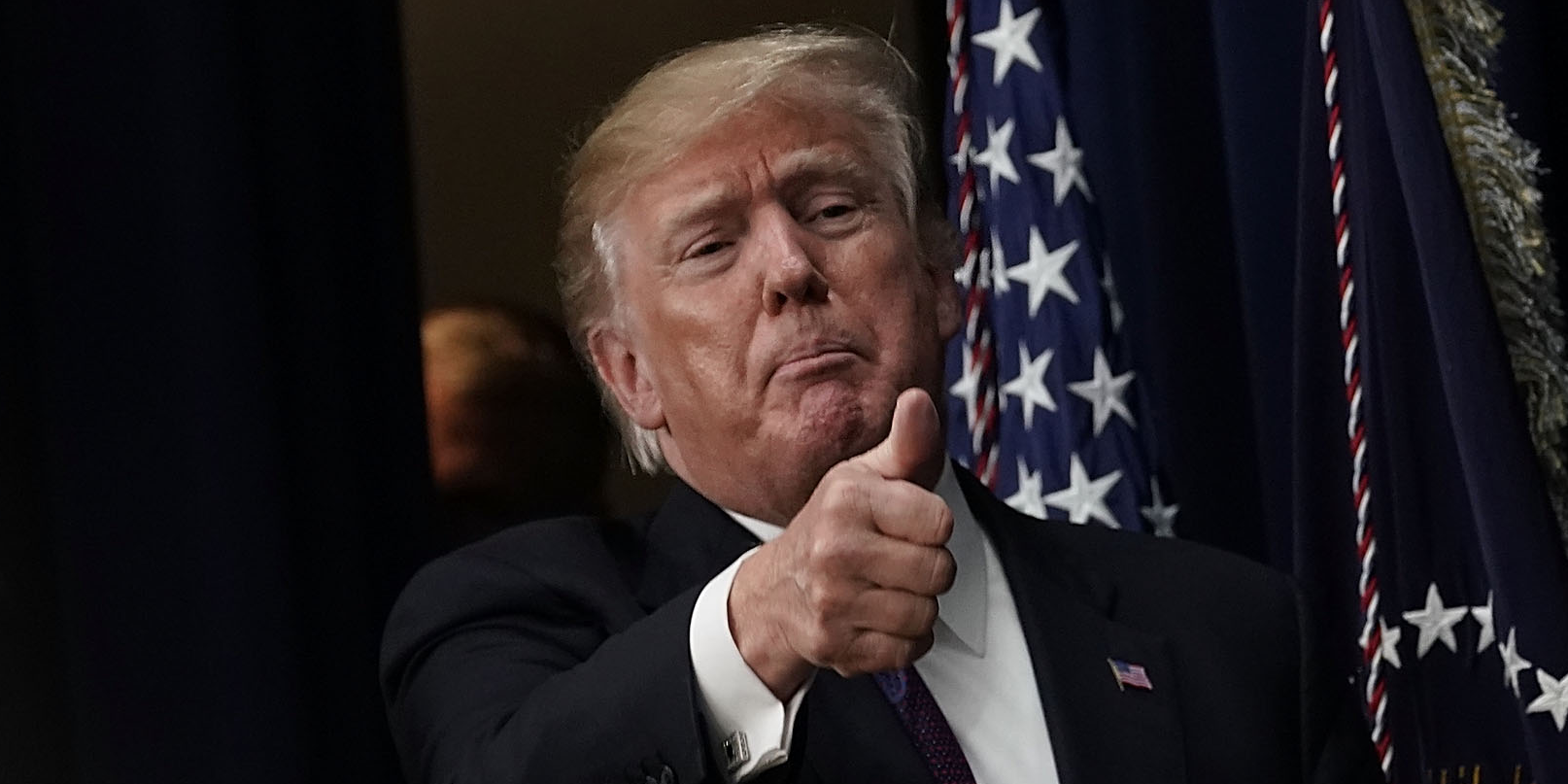 Alex Wong/Getty Images
President Donald Trump may have to testify to Special Counsel Robert Mueller, who is heading up the investigation into Russia's meddling in the 2016 election.
Trump has a long legal history, and has provided testimony to lawyers a handful of times, and it's usually pretty colorful and over the top.
The Associated Press reviewed hundreds of pages of depositions taken of Trump in the past decade, and if they're any indication of what to expect in the future, Mueller's interview with Trump could be a train wreck.
WASHINGTON (AP) — Donald Trump was in a roomful of lawyers, venting about unfair treatment in the media that he said had understated his net worth and damaged his brand.
It was December 2007, a decade before Trump would become president and routinely excoriate reporters for "fake news." This time, the businessman was facing a daylong deposition in his lawsuit against a journalist he'd accused of downplaying his wealth.
Had he, one lawyer wanted to know, ever lied about his real estate properties? I try not to, Trump said. Ever exaggerated? Who wouldn't, he replied.
"You always want to put the best possible spin on a property that you can," Trump explained. "No different than any other real estate developer, no different than any other businessman, no different than any politician."
That exchange and others like it could be instructive as Trump braces for the possibility of an interview with special counsel Robert Mueller's team of investigators, who are looking into potential coordination between Russia and his presidential campaign, and into possible obstruction of justice.
The Associated Press reviewed hundreds of pages of depositions taken of Trump in the past decade, including in contract and defamation lawsuits. The interviews, taken together, not only reflect his deep experience in providing sworn statements to lawyers but also offer clues to a rhetorical style that could again be on display in the event Trump is questioned by Mueller's team.
The transcripts reveal a witness who is by turns voluble, giving expansive answers far beyond the questions asked; boastful, using unrelated queries to expound on his wealth or popularity; unapologetic, swift to defend incendiary comments or criticized actions; and occasionally combative, once deriding a lawyer for "very stupid" questions.
The garrulous style belies the "just the facts, ma'am" approach many defense lawyers advocate.
"On the one hand, you generally tell witnesses not to volunteer, to answer the question as asked," said New York lawyer Gary Naftalis. "Don't answer a question that isn't asked. You always tell the witness not to guess or speculate or try to fill in the blanks."
Yet there's an unmistakable deftness, too, a tendency by Trump to pass blame for certain decisions, to deflect probing questions to lawyers or accountants and to answer others with hedged, vague or non-responsive language that frustrates his interrogators.
Though the possibility of a Mueller interview has been broached, it's not clear when such a conversation would take place, or if Trump's lawyers would work to narrow the scope of the questioning or to avoid a face-to-face interrogation. Trump has said it "seems unlikely" he'll be interviewed, but his lawyers have cooperated throughout the probe, and Mueller has indicated interest in speaking with the president.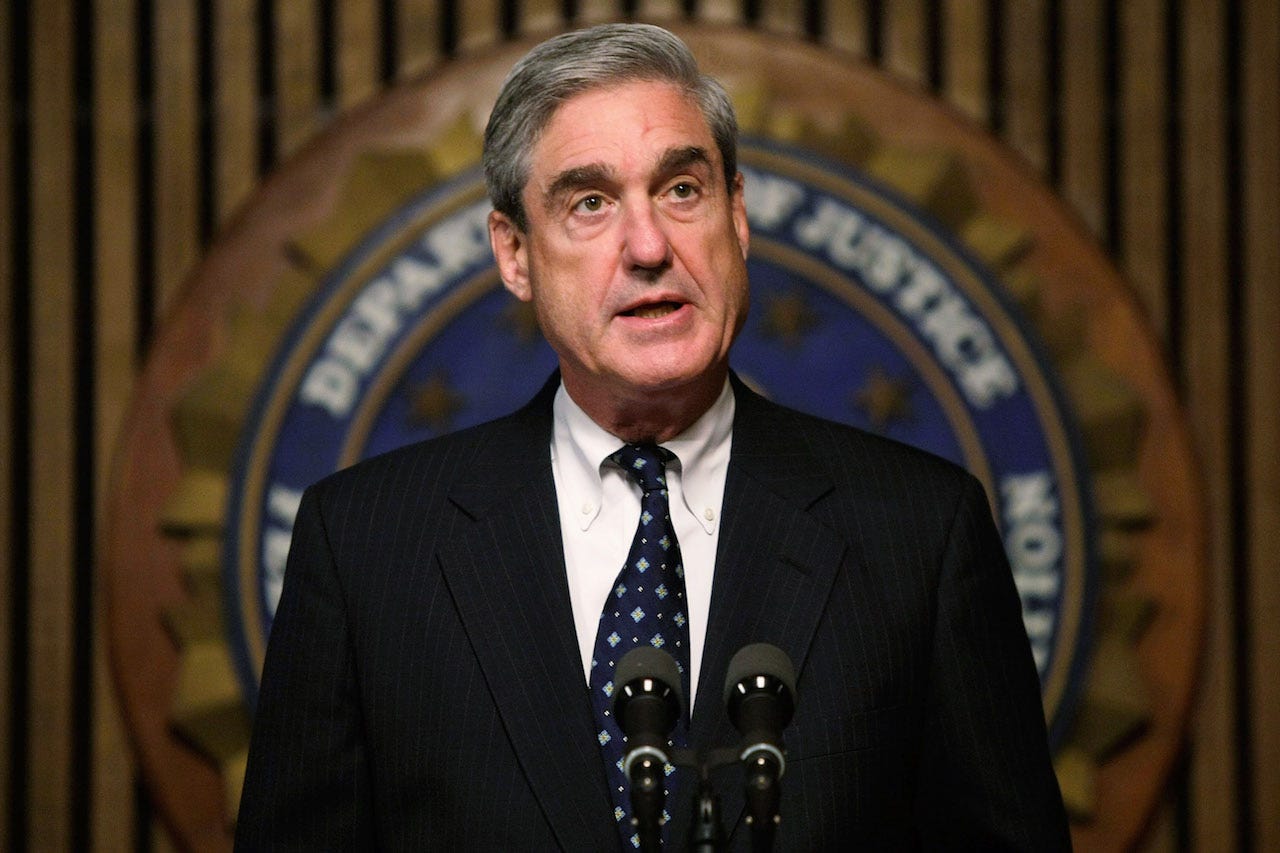 Alex Wong/Getty Images
The stakes would certainly be higher than what Trump has faced in the past, and the questioning, unlike past interviews focused on real estate and business, would delve into areas outside of his life's work.
He'd almost certainly be asked about the firing of former FBI Director James Comey, a decision he's offered different explanations for, and about multiple one-on-one interactions that Comey has documented but Trump has disputed. Investigators would likely want to discuss an incomplete, perhaps misleading previous statement regarding a Trump Tower meeting Trump relatives had with Russians.
But it would hardly be the first time he's been asked to reconcile conflicting statements, or been pressed about controversial actions.
That was the theme of a contentious 2007 deposition with lawyers for journalist Timothy O'Brien, whom Trump sued over a book he felt had maligned him.
How could he explain an assertion in his own book that placed his debt at $9.2 billion? A mistaken figure written by someone else.
A bank's estimation that he was worth $1.2 billion instead of $3.5 billion, as he maintained? Impossible, the bank didn't fully scour his assets.
A statement that a golf club was zoned for 50 home sites, not 75? Another mistake, by another person.
In a 2013 deposition involving a failed Florida condominium project, Trump was asked why his bio said he was developing a project he actually was not. He blamed the wording on an employee.
"I have a woman that does it," he said. Then he added, "But you know, developing, the word develop, it can be used in a lot of different contexts."
In other instances, as when asked about overstating in a television interview the number of units sold in a Las Vegas tower, he's suggested he didn't intend to be taken so literally: "But I also want to put the building in good light. I'm being asked a question. Would you like me to say, 'Oh, gee, the building is not doing well, blah, blah, blah, come by, the building' — nobody talks that way. Who would ever talk that way?"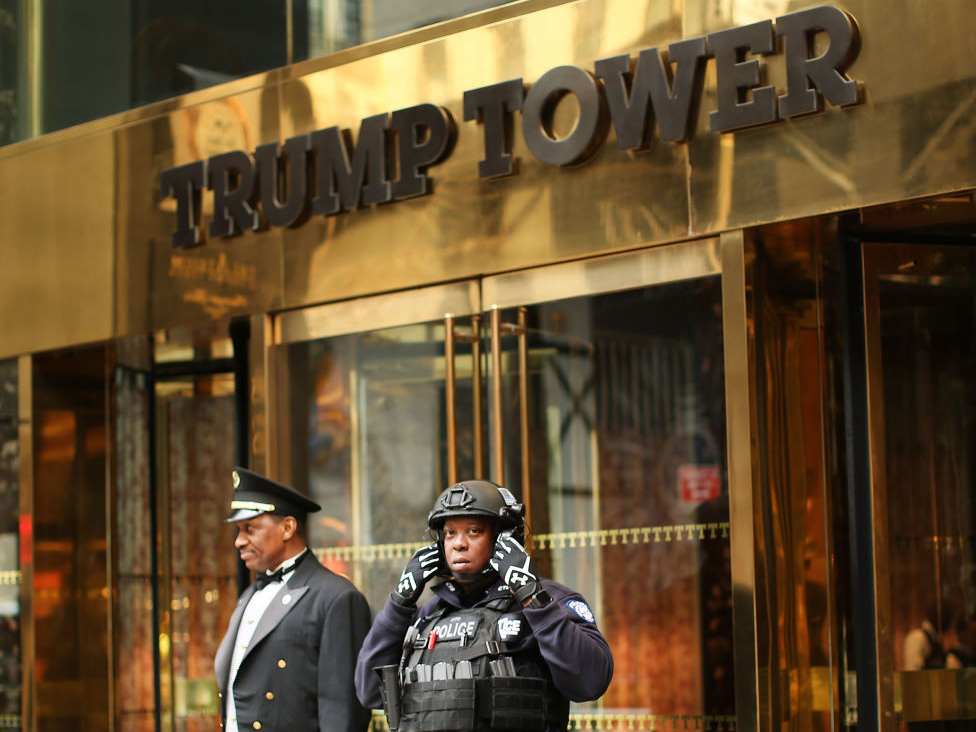 Getty/Spencer Platt
His penchant as president for putting a glossy spin on criticized decisions — he told The Wall Street Journal last week "everybody" wanted Comey fired although employee surveys indicate otherwise — is also manifest in his depositions.
He said investors suing him over a failed condo project were lucky they didn't close on the properties and saved money. Dissatisfied Trump University students who sued him were fortunate he offered refunds, he said.
In 2016, he answered a question about a restaurateur's decision to withdraw from his hotel over derogatory comments on Mexican immigrants by observing, unprompted, that he had vanquished his political opponents.
"I obviously have credibility because I now, as it turns out, became the Republican nominee running against, we have a total of 17 people that were mostly senators and governors, highly respected people. So it's not like, you know, like I've said anything that could be so bad."
For all Trump's experience parrying tough lawyer questioning, it's impossible to say with certainty how he'd fare with Mueller. One attorney not part of the case, Peter Zeidenberg, said he thought Trump's disposition would make it "white knuckles the entire time."
"If you're asked a question and you don't really answer it, and you sort of go off on tangents that don't really respond to your question," said Washington defense lawyer Justin Dillon, "that might work sometimes if your questioner is not skilled enough to bring you back to the question that was asked."
But, he added, "They're not going to let the B-team question Donald Trump."
NOW WATCH: Here's how the map of the United States has changed in 200 years