House passes state aid bill -- but is it enough?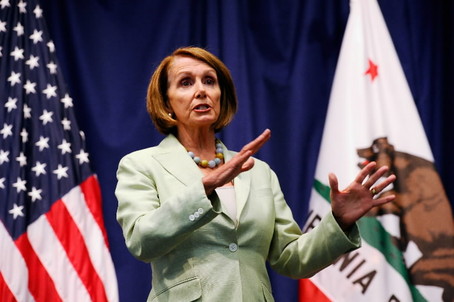 The House passed legislation giving states $26 billion for Medicaid and teachers today. The Senate had already passed the bill, so now it's off to the president's desk.
It's taken about three months to finish this legislation. The end product has less than half the $50 billion-plus the House originally wanted. Swing Republicans forced the bill to be fully off set, so the bill shifts money around rather than injecting new money into an economy that needs it. One of the offsets was a $12 billion cut to the food stamp program. It was, for Democrats, a tough process.
And the bill will help, but not enough. "In fiscal year 2011, state budget gaps are about $121 billion, and by the time the fiscal year is over, they could exceed $140 billion," says Jon Shure, deputy director of the State Fiscal Project at the Center for Budget and Policy Priorities. This will close less than a sixth of the gap. Passing it is an accomplishment for Democrats, but they will also be blamed for its inadequacy, despite the fact that the bill's size is the result of Republicans.
Speaking of which, it's become fashionable in recent weeks for governors of certain states to dismiss the need for more help. "We managed our way out of" the crisis, said Jane Jankowski, press secretary for Indiana Gov. Mitch Daniels. "Others didn't."
That's not true, however. Indiana -- which had an unemployment rate above 10 percent in June -- took a lot of stimulus money. It didn't manage its way out of the crisis. It used federal funds to ride out the crisis. In fact, in February, Mitch Daniels joined 46 other governors and signed a letter asking for exactly the sort of Medicaid funding that Congress just passed. And more than most states, Indiana is benefiting from the auto bailout, too. So there's been a lot of federal help there.
But that obscures the point: Daniels was right to take the money. "Managing" the collapse in revenue is another way of saying "cutting jobs and raising taxes." Republicans dislike at least one of those things, and so they might worry that since the start of the recession, 30 states have raised taxes. Forty-three other states have cut higher-education funding, and 33 have cut K-12. There's lots that states need to do to set themselves up for the future, but hiking taxes when consumers are already stressed and firing people amid 10 percent unemployment and tearing apart their educational system is not helping the economy get back on its feet. And that's the end goal here, right?
Photo credit: Kevork Djansezian/Getty Images.





United States - Mitch Daniels - House - Medicaid - Indiana