"Hope" Spikes Most Since 2011 As UMich Consumer Confidence Hits 11 Month Highs
Consumer Expectations, according to University of Michigan, soared by the most since Dec 2011 in May's preliminary data - spiking from 77.6 to 87.5. Despite a modest rise in current confidence, this spike in "hope" was enough to send the headline confidence print to 95.8, 11-month highs and well above expectations of just 89.5. Despite confidence rising, inflation expectations tumbled (1Y from 2.8% to 2.5%).
Hope is not a strategy...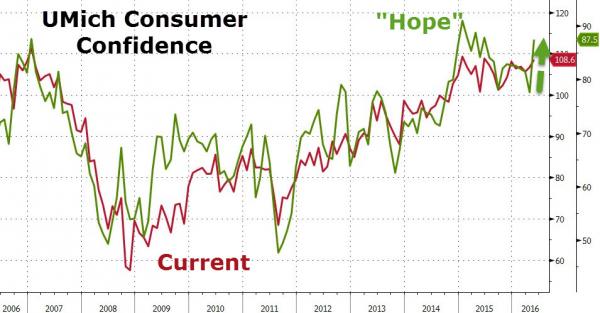 Soaring confidence driven by hope...