Homeownership vs Big Homes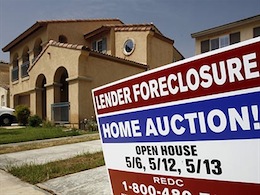 I didn't go to today's big housing policy pow-wow, but one thing to keep in mind in this regard is that as we think about housing policy we should distinguish between policies that encourage people to buy houses as opposed to renting them and policies that encourage people to buy expensive houses as opposed to less expensive ones. If you told everyone that they could deduct the cost of buying a car from their taxes, that would tend to boost car ownership marginally. But the biggest impact it would have would be to encourage people—particularly prosperous people—to buy more expensive cars.
A lot of our current housing policies have that character—encouraging people to increase the share of income spent on housing—but fly under the banner of encouraging ownership. That was all part of a postwar industrial policy focused on suburbanization, highway building, and the domestic auto industry that I think was always fairly misguided but certainly produced some decent results. The cost in ecological sustainability has been high, however, and its left the country uniquely vulnerable to oil price shocks. It also seems very unlikely that we can derive much further benefit from pushing people to live in even bigger houses when Americans already enjoy the biggest houses in the world.