The Highlights From BP's 2011 Review of World Energy
BP recently released their highly respected annual Statistical Review of World Energy for 2011. Most of the news stories on the report have focused on the exceptionally strong growth in global energy consumption. While that is without a doubt a major story that I will discuss here, I also want to highlight some lesser known facts from the report.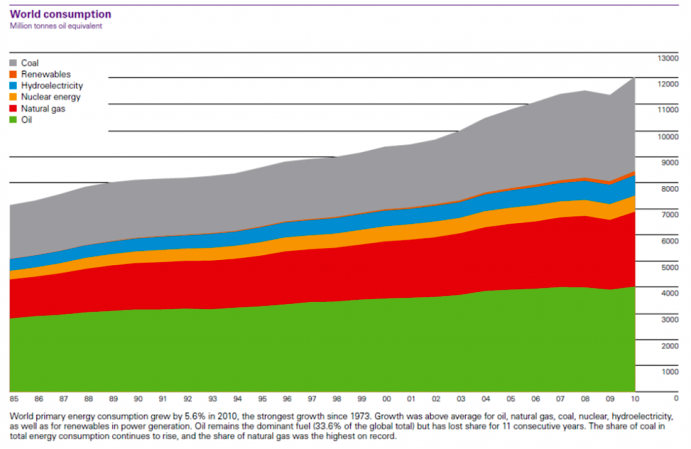 Crude Oil
The report notes that overall energy consumption growth was 5.6%, the highest rate since 1973. Oil prices averaged the second highest level on record, and
Read more...