For The Hesitant Billionaire: Black Friday Means 10% Off Your Next Yacht Booking
It's not exactly clear what message the following Black Friday offer from Royal Yacht Brokers is meant to send: that billionaires are becoming hesitant with their yacht charters, which would seem at odds with someone recently laundering $450 million using a rare Da Vinci painting, or that Credit Suisse's ultra high net worth clients who comprise the peak of this pyramid...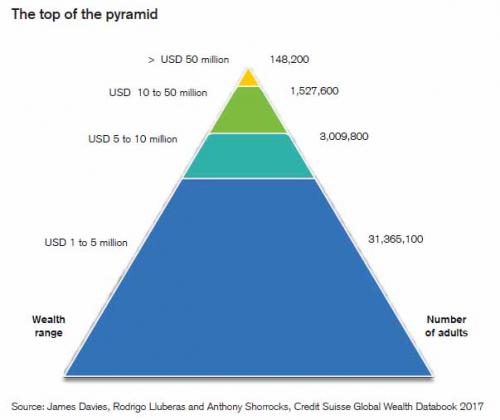 ... are unable to find new and creative ways of spending their money (after all the Fed is so confused by why inflation refuses ro rise) and yacht chaters are hoping to get in on the action.
In any case, for those in the market for a yacht charter, you are in luck: just book by November 30, and take 10% off. Now if only there was a video of a [b/m]illionaire shoving match as the ultra-rich scramble to take advantage of these one-time offer...