Here's what 9 Wall Street gurus think about the Fed's rate hike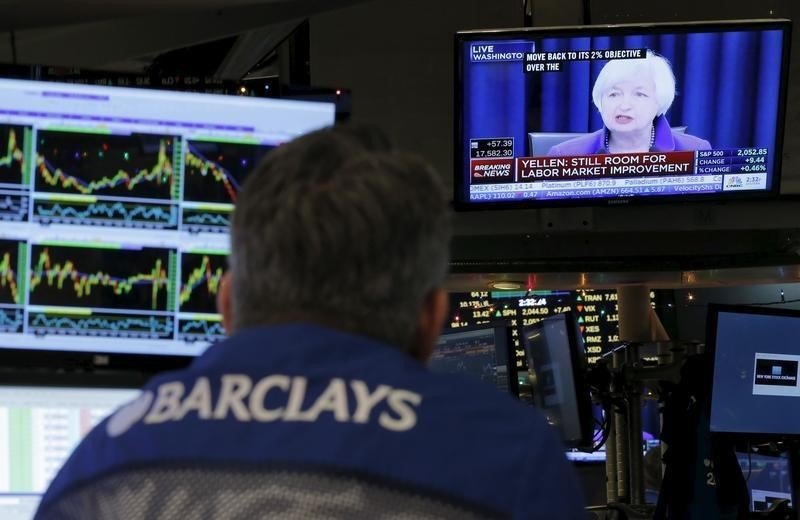 The Federal Reserve hiked interest rates on Wednesday, raising its target federal funds rate by 25 basis points to 0.75%-1.0%.
The rate hike is seen as a vote of confidence in the US economy, which has witnessed increasing inflation and job growth.
All of the members of the Federal Open Market Committee, except for Minneapolis Fed Governor Neel Kashkarivoted in favor of a rate hike.
Here's a roundup of reactions from Wall Street firms following Wednesday's decision. Societe Generale, Albert Edwards
"So finally the Fed has got its 'a' into 'g' and raised rates. Although this will be the first of many rate rises in a move to normalise rates, the Fed's lack of verbal assertiveness means the market still cannot bring itself to believe the Fed's own projections for interest rate hikes."
Goldman Sachs, Richard Ramsden
"The Federal Reserve hiked the fed funds rate by 25 bps on March 15, while language around risks was modestly upgraded. Notably, the Summary of Economic Projections (SEP) still suggests a total of three (i.e., two additional) hikes this year – which implies modest upside to our '17/'18 EPS estimates. While the statement was largely as expected, stocks sold off on what appears to be positioning-related factors. We think that, from here, investors are trying to frame (1) potential upside from faster/more than expected hikes against eventually inflecting deposit betas and (2) to what extent rates will help to offset some of the recent weakness in loan growth. In our coverage, we see most absolute earnings upside from higher short rates in CMA, SCHW, ZION, and BAC."
JPMorgan, Michael Feroli
"As widely expected, today the Fed raised the target fed funds range by 25 basis points to 0.75-1.0%. The FOMC's interest rate forecast "dots" pointed to unchanged guidance on their expectations of three hikes this year followed by another three hikes next year. They continue to see the neutral rate at around 3.0%. The dot plot came in at the dovish end of the range of outcomes, particularly since the tone of Fed-speak has become more optimistic since early December."
See the rest of the story at Business Insider