Happy 80th Birthday to the Original Economist Mom!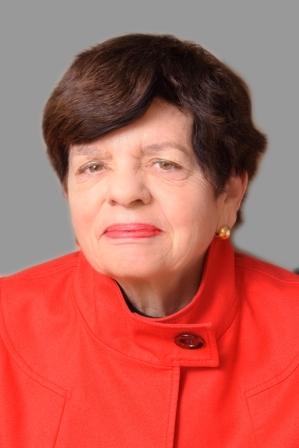 Today is Alice Rivlin's 80th birthday!  Alice has been my role model for as long as I've been an economist (nearly 30 years if you define my "birth" in that role as when I graduated with my undergrad econ college degree), which is nearly a decade or so longer than I've been a mom (my oldest child turns 20 this year).
Alice is a great role model as both economist and mom.  It turns out our birthdays are just two days apart (I turned 49 on March 2nd, which by the way is exactly the day Jon Bon Jovi–another kind of kindred spirit you might say–also turned 49), that Alice's dad was an scientist and professor like mine, that she grew up in the Midwest, that she's had a lot of very important economic policy jobs in DC at places I have worked at and still hope to work at (and maybe even rise to) someday, and that she managed all her professional success while raising three kids (two sons and one daughter, which I think is probably energy-equivalent to my three daughters and one son).
What I only learned yesterday when I was looking for Alice's specific birthdate and came across this more detailed bio about Alice's personal life was that Alice, just like me, also went through a divorce after a marriage of 22 years which produced several kids.  I have turned to Alice in the past for her advice on my professional path, knowing she had already traveled a similar path with incredible success.  But it seems there might be much more of her wisdom about life in general that I could tap into.
Oh, and we're both kind of short.  (She "exceeds" me in this respect, too, though.) 


Anyway, when I started this blog nearly three years ago, I thanked Alice for being a great role model and mentor, pointing out that long before I became an economist and a mom and the penned "Economist Mom," Alice had been the kind of "Economist Mom" I only aspire to be.  The genuine, original Economist Mom.  I'm just a cheap copy.
So Happy Birthday, Alice!  Here's to the Original Economist Mom. Today in particular I celebrate your life and all your achievements, but you continue to inspire me in so many ways everyday.