GOP Field Will Keep Looking "Weak" Until Voters Know Who The Candidates Are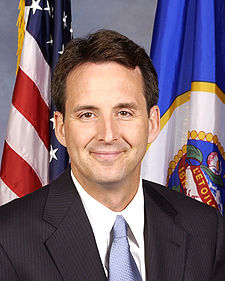 I've seen a lot of people remark on the alleged weakness of the Republican presidential field against incumbent Barack Obama, but today's New York Times poll offers both an explanation of the weakness and reason to doubt it will hold up—very few voters know who these people are.
Sarah Palin is a bona fide weak candidate who garners a disastrous 26-55 favorable-unfavorable split. Donald Trump is somewhat similar. But 42 percent of voters say they have no strong feelings about Mike Huckabee. 47 percent feel that way about Mitt Romney. Tim Pawlenty's favorable-unfavorable split is 12-8 suggesting, again, that normal people have no idea who he is.
Name recognition is an important characteristic in a race for state insurance commissioner, but anyone who wins a major party presidential nomination has no problem making the electorate aware of his existence. For now, though, name recognition gives Obama a formidable but fundamentally transient edge in head-to-head matchups. It won't last.