Google wants to own the future of TV ad infrastructure (GOOGL)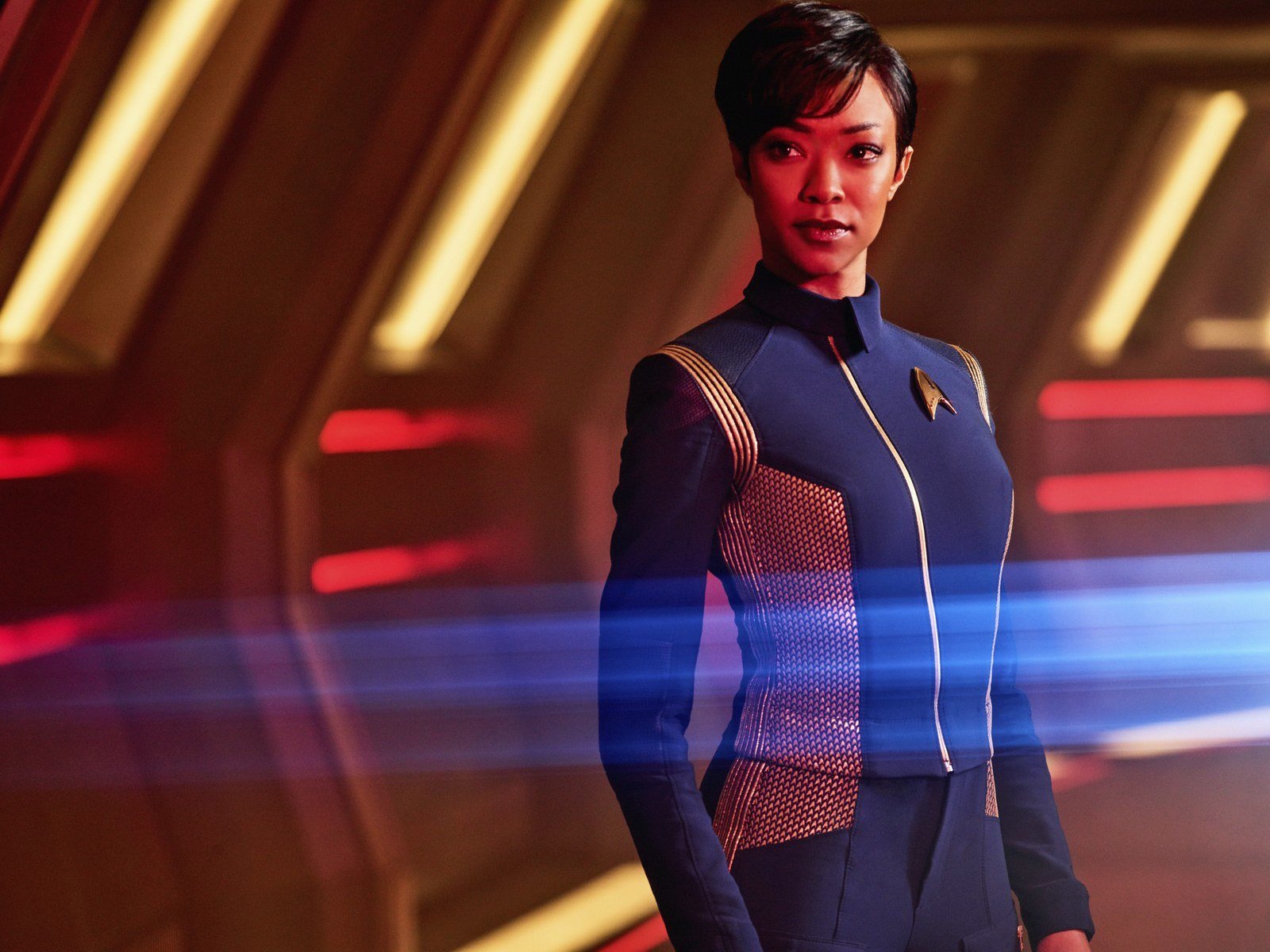 CBS
Google wants to become an integral player in the TV ad landscape.
The company is trying to get TV companies to adopt its video ad tech software – and in the process is looking to displace Comcast.
The stakes are high, as Google would love to get a slice of the $72 billion US TV ad market. But the TV business has reasons to be wary of the search giant's clout.
For Google, TV is the final frontier. So it would make sense that to get there, the search giant started with Star Trek.
As CBS bets big on the latest original "Star Trek" series as the anchor series for its fledgling streaming subscription service CBS All Access, it is relying on Google's technology to deliver ads.
That partnership will hardly shift the power structure of the TV advertising business on its own. But it's a significant win for Google.
"The CBS partnership is big for us," said Rany Ng, Google's director of product management for video. She points to the "Star Trek" digital distribution as an example of how seriously big media companies are taking the changes in TV.
Google has attempted to wedge its way into TV several times over the last decade, with very mixed results. But over the last six months or so, Google has been quietly and deliberately trying to sell its ad serving software to big TV and video players.
That puts Google directly in competition with cable giant Comcast – which owns Freewheel, the leader in delivering ads to people who stream TV shows on the web.
In some cases, Google has held corporate level discussions with some of the giant TV conglomerates about strategic partnerships. Those deals would theoretically provide these TV companies with some incentives for adopting Google's video ad technology, such as including proprietary access to some Google data that could be used for ad targeting, said people familiar with the matter.
The stakes are high. Though ad-free streaming services like Netflix still dominate, more and more people are streaming ad-supported TV content through smart TVs and apps, whether that's through Hulu, CBS All Access, or Watch ESPN.
If Google can insert itself into the TV ad ecosystem as the provider of the pipes through which most ads flow, it could establish a powerful position that could theoretically set it up to take on more.
For example, Google could offer some of its consumer data to help TV companies sell more targeted ads. It could maybe even build a TV ad exchange, accelerating a future when TV ads are traded "programmatically" much like web ads, using automated software.
"If you think about Google's future growth, it's not clear they can maintain the momentum they have without taking over the TV industry," said a media insider.
That is, if the TV business decides to let Google into its world. There are many that don't want them around.
Google's tried to crack TV for a long time
Google's current push into TV is a essentially a two-pronged approach. Besides trying to displace Comcast for ad delivery, last spring Google also rolled out an ad buying software tool, as Ad Age reported.
This is not the first time Google has made this move. As far back as 2007, Google had a business promising to bring elements of digital advertising to the TV world. It had deals to help TV networks sell excess inventory, but that initiative, Google TV Ads, never took off and was shuttered in 2012.
In addition, Google also has Android TV, software that powers many smart TVs. But its initial ambition to own the TV screen interface never materialized.
This time around, Google appears to have some real momentum.
Besides CBS, Google has inked deals with a growing number of TV networks to deliver ads in streams, including Bloomberg, AMC, the CW, BBC America and Lifetime. A few weeks ago, Google rolled out a slew of new ad products on this front – which AdExchanger covered in depth.
To date, over 50 top TV and entertainment companies in the US, Canada, and and Latin America use Google's ad platform.
To be sure, Comcast's Freewheel has a big head start in this space, and works with lots of marquee TV companies, including NBCUniversal, Disney and Turner. They won't be easy to unseat.
TV and the web are getting married
"This new generation is just not going to understand this concept of scheduled programming," said Ng at Google. "They are really screen agnostic. This is a massive viewer paradigm shift and something the whole industry is trying to figure out."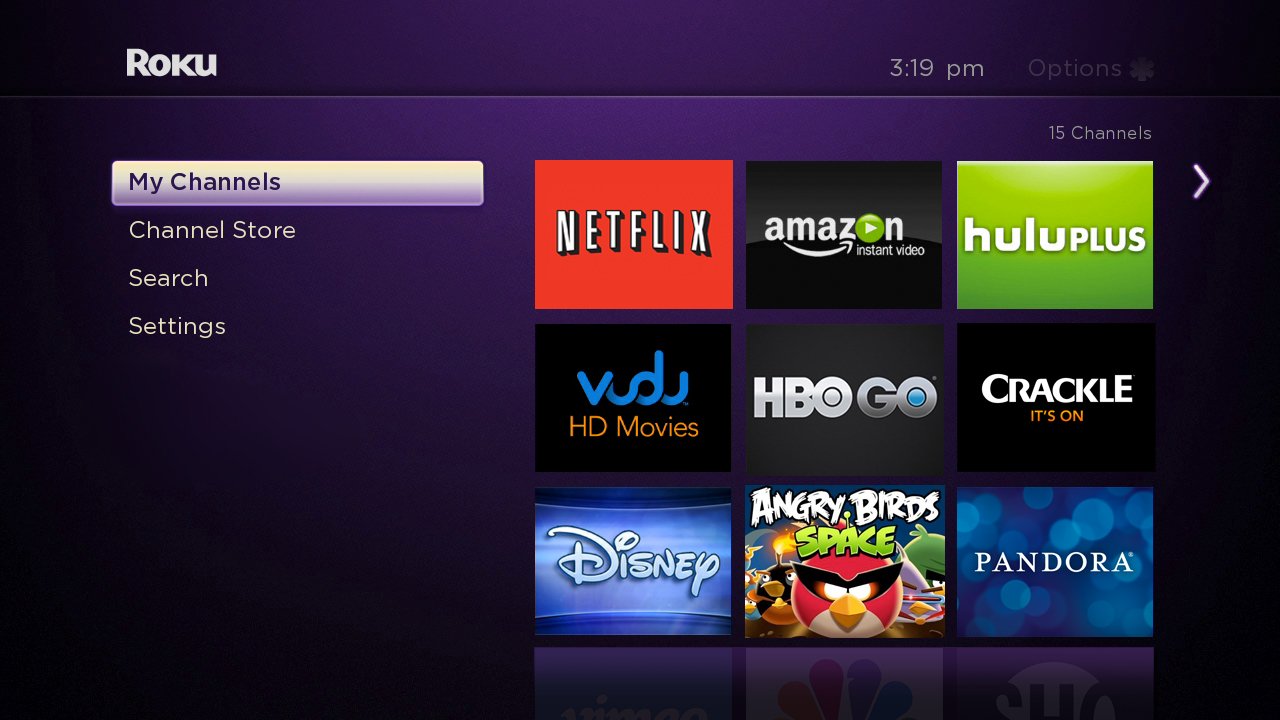 RokuTo help figure things out, Google promises media companies that its tech can yield much more sophisticated TV advertising. For example:
Google can tell you what people search for directly after watching a show or watching an ad.
TV networks can use Google's tools to gain more insight into the audiences that watch their shows, which can help with forecasting and managing revenue.
Advertisers can also use the Google software to bring their own data to the table for ad targeting.
Plus Google says its tools will make sure that people don't see the same ads over and over again and that competitive advertisers won't find theirs ads running next to each other.
"We use millions of signals," said Ng. "This is really about how to make TV ads smarter. Understanding people's interest and intent will help you really capture their attention."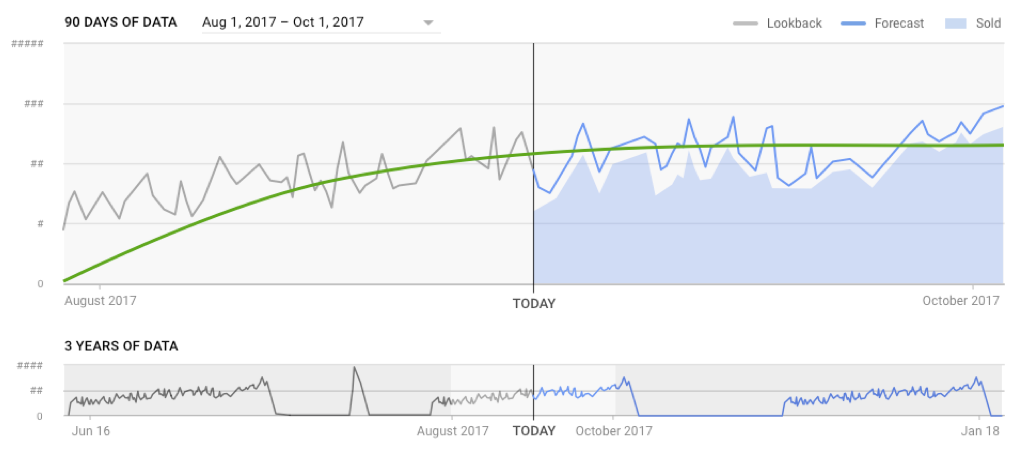 Google
What helps is that while Google is a relative newbie in TV production or ads sales, the company has a long track record in providing ad serving technology. The company's DoubleClick business is the most commonly used ad platform among publishers and advertisers to deliver web ads to the right place at the right time.


Google
So if anyone's going to build the "DoubleClick of TV" it may as well be Google.
Google's track record, vs. Google's track record
"Google is going to be seen as very legitimate in the marketplace," said Dave Morgan, CEO of the TV ad targeting firm Simulmedia. "This is a more natural way for them to get in through technology. I think they'll be formidable."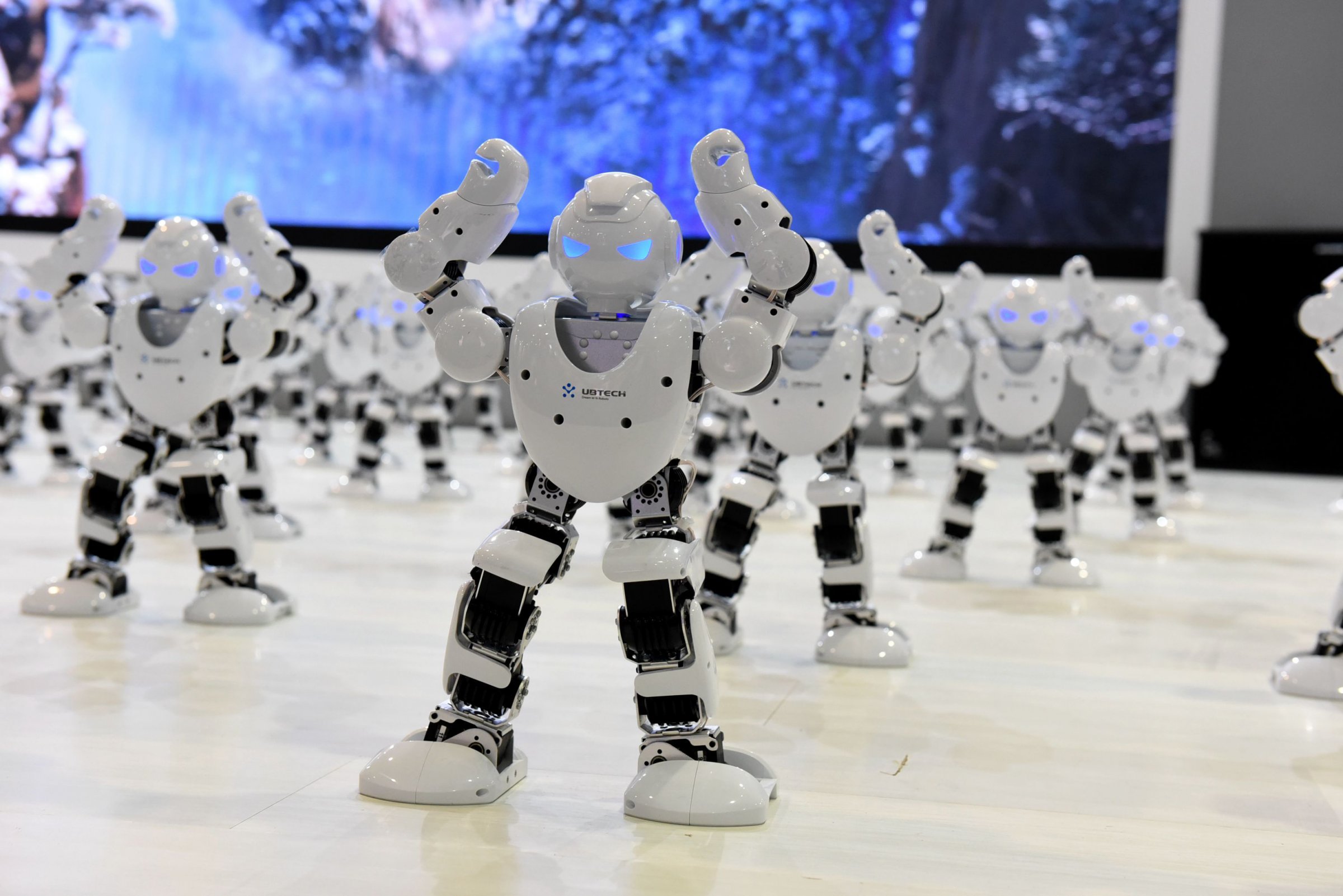 VCG/Getty ImagesYet Google will face some real resistance. Many in the TV industry fear the very idea of programmatic advertising to begin with, associating it with low prices and unnecessary middlemen.
And then there's the general fear of giving Google even more power, as TV executives watch it and Facebook – the dreaded duopoly – thoroughly dominate all comers in digital advertising.
Jason Burke, VP of strategic development at Clypd, an ad tech company with a foothold in the TV ad business, said that given Google's long-held, advantaged position as managing the leading ad delivery system in digital media (DoubleClick), they are surely salivating over making that thing same happen in the massive TV market. "But there are significant challenges."
For one, the technology is very different in TV, Burke said. Not to mention that Google competes with TV networks for ad budgets on YouTube.
"You'll have to consider whether you want to partner with a company that wakes up every morning trying to kill you," said a media executive.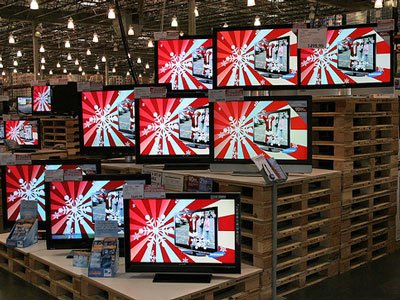 Flickr/Orin ZebestThe biggest hurdle Google faces, said Burke, is that digital advertising deals with an oversupply of ad inventory. There's more ads than anybody can buy. So ad tech is very useful.
Because there are only so many ads that can be shown on TV networks in a 24 hour period, TV has a constrained supply, in contrast. The number of TV ads is essentially finite.
"The supply and demand dynamic is flipped,' said Burke "That's a pretty damn big difference." Plus, TV ads are typically sold weeks or months in advance, when web ads can be purchased at the last second.
And one top TV ad sales executive said that Google's TV ad tech is actually inferior to Freewheel's, and the switching challenges are "massive."
Yet Megan Latham, global head advertising operations for Bloomberg Media raved about the tech, which the company uses to deliver ads via Apple TV and plans to eventually employ for its live streaming. "They are using machine learning to help you make the most money you can from your ads," she said. "It really answers all of our needs."
Mad Men vs. Silicon Valley
Google also faces a big cultural barrier. TV is a $72 billion ad market in the US, one that's been growing of late.
Consider the recent TV ad sales upfront, the annual period when top TV networks sell upwards of two thirds of their its ad space. Despite all of the ratings challenges in TV, the market was , was robust, reported Variety.
And many of these big deals include streaming TV inventory. Meaning that TV ad networks aren't sitting on lots of unsold ad space.
So folks who've worked in TV for a long time may think, why mess with it?
"They are in an industry that has been established for years, and they're protecting an infrastructure," said Keith Grossman, chief revenue officer at Bloomberg. "But that's not the way brands want to operate."
"Some of these people are in denial that this is happening, or thinking, it's not going to happen before I retire," said Burke at Clypd. "A lot of people in the industry are very worried and scared."
You are not alone
Google isn't the only tech company trying to conquer TV ads. Facebook has been running tests with a handful of video partners to help them use Facebook's robust consumer data to target connected TV ads, reported Recode.
AT&T, with its pending acquisition of Time Warner, is pledging to reinvent TV advertising. And of course, there's Amazon, which is dipping its toe into TV ads this year by streaming NFL games.
Google may be just the most methodical about its plans at the moment.
"There's just so many things we can improve," said Ng "We think there's an opportunity to reinvent that 30-second commercial. I think people have been open to partnering with us. We're getting pretty strong traction."
After all, it might be a chance for TV to go boldly where it's never gone before.NOW WATCH: The iPhone now has a built-in document scanner — here's how to use it