GE's R&D process is open to small businesses and entrepreneurs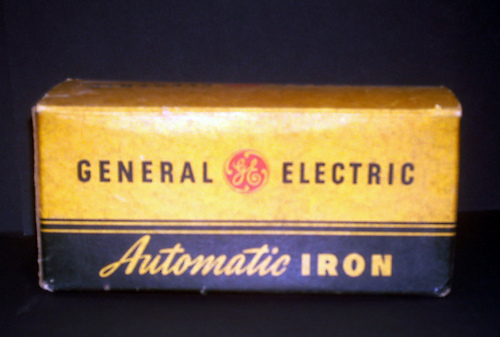 GE brings good things to life.
One of those things is a collaborative approach to research and development in an open, online community/company network called ecomagination. Through ecomagination GE seeks public input in terms of creative product ideas and prototypes to help it meet its customers' demands for more energy-efficient and cleaner energy products that will help drive the company's future growth.
According to GE's recently released ecomagination 2010 Annual Report, during the past five years ecomagination has enabled GE to invest $5 billion in clean technology R&D, and GE has generated $85 billion in revenues from ecomagination-related products and services (including 22 products introduced in 2010).
In July 2010 the company launched the $200 million ecomagination Challenge: Powering the Grid, an open call to find and fund promising technologies for creating, connecting, and using power. In less than three months, the online Challenge generated nearly 4,000 ideas and created a community of 74,000 people.
I am old enough to remember the days when corporate R&D departments acted in almost total secrecy in developing proprietary products in "skunk works." GE's approach is the polar opposite, it is an open casting call to individuals, entrepreneurs, and small businesses to give their products their best shot in a public forum to go from idea or prototype to commercial application.
Attuned to the more transparent and faster-moving modalities of the online environment, GE seeks to capitalize on individual genius, shared knowledge, collaboration, and interactivity to get the next best product into the hands of the consumer in the quickest possible time.
In 2011 the top 10 commercial partners of the ecomagination Challenge: Powering Your Home, were:
Ember's wireless communications technology connecting devices, homes and the grid
GMZ Energy's heat-to-electricity converter to capture solar energy
Hara's software for reducing energy, water, waste, and carbon
Nuventix' LED cooling system
OnRamp's wireless communications system
Project Frog's pre-fabricated green buildings
SunRun's residential solar services
Viridity's "virtual power plants" that help integrate renewable power VPhase's household energy control device
WiTricity's wireless charging solution for EVs and consumer electronics
The five Innovation Award winners were:
E.quinox's renewable energy for developing countries
PlotWatt's smart meter analysis
Pythagoras' solar windows
Suntulit's climate control systems
Xergy's green refrigeration systems
I've seen the future, and it works — openly, collaboratively, and online.
~
Photo by Marion Doss used under a Creative Commons license.