File Sharing, Copyright, and Production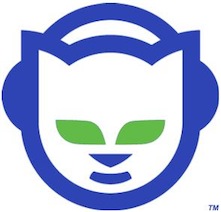 The advent of digital "file sharing" technology has clearly made unauthorized copying of copyrighted works both easier and more common. This has, in a sense, undermined copyright law. But has it undermined the social goals of copyright law? Felix Oberholzer-Gee of Harvard and Koleman Strumpf of the University of Kansas argue that it has not in their paper "File-Sharing and Copyright."
The abstract:
The advent of file sharing has considerably weakened effective copyright protection. Today, more than 60% of internet traffic consists of consumers sharing music, movies, books and games. Yet, despite the popularity of the new technology, file sharing has not undermined the incentives of authors to produce new works. We argue that the effect of file sharing has been muted for three reasons. (1) The cannibalization of sales that is due to file sharing is more modest than many observers assume. Empirical work suggests that in music, no more than 20% of the recent decline in sales is due to sharing. (2) File sharing increases the demand for complements to protected works, raising, for instance, the demand for concerts and concert prices. The sale of more expensive complements has added to artists' incomes. (3) In many creative industries, monetary incentives play a reduced role in motivating authors to remain creative. Data on the supply of new works are consistent with the argument that file sharing did not discourage authors and publishers. Since the advent of file sharing, the production of music, books, and movies has increased sharply.
It's important to note that this significantly understates the social gains from digital transmission and reproduction because it fails to account for the enormous advantages in disseminating the works that are produced. Intellectual property has an important role to play in a modern economy, but there's significant deadweight loss associated with airtight enforcement of copyright law or any other effort to perfectly enforce a government-granted monopoly.