Federal public servant suing Public Service Commission for right to run in federal election
A senior manager at Justice Canada is challenging the constitutionality of the employment legislation used to deny him leave to seek the nomination as a Liberal candidate in the new Vimy riding in Quebec.
Claude Provencher, general counsel and a regional director in Quebec, is asking the Federal Court to set aside an April decision of the Public Service Commission that refused him leave to run for the Liberals in the October election.
The nomination meeting for Vimy, a new riding in Laval, Que., has yet to be held but Provencher is unlikely to a get a court ruling before the October election.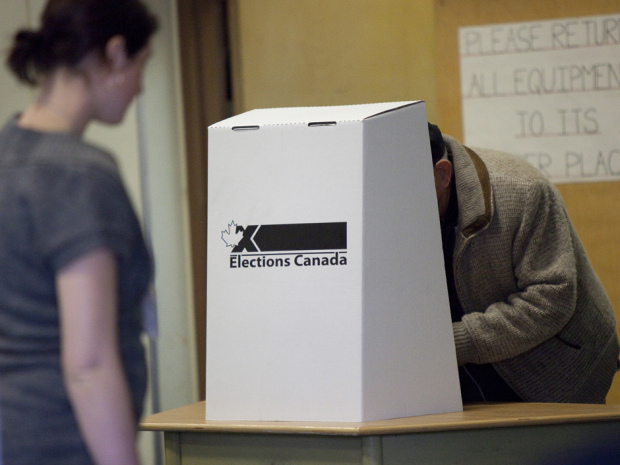 GEOFF ROBINS/AFP/Getty ImageIf public servants can volunteer on campaigns and vote, why can they run for office?
The Public Service Commission oversees the neutrality of Canada's public service. It has the exclusive authority to decide who can run. Public servants who want to seek a nomination or run for office must get the commission's approval. If approved, they are on leave without pay. If elected, they must leave the public service.
Provencher is making similar arguments to those of federal prosecutor Emilie Taman, who is also seeking a judicial review of a PSC decision that barred her from seeking the NDP nomination in the riding of Ottawa-Vanier.
Taman, however, decided to defy the PSC decision and this week began her campaign to seek the NDP nomination. She has not formally resigned. She is braced to lose her job, but so far no formal action has been taken to fire or discipline her for failing to go to work. Her hearing has been scheduled for Sept. 1.
The PSC won't comment on cases before the courts.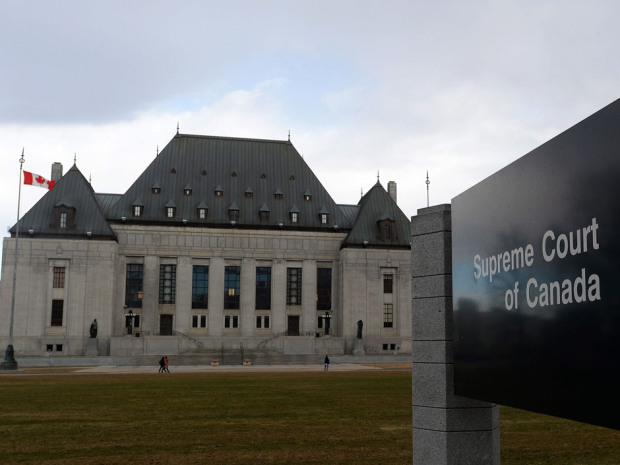 Sean Kilpatrick / The Canadian Press filesThe Supreme Court of Canada's landmark Osborne decision paved the way for bureaucrats to get political.
Provencher refused to comment on his case, but there is no indication that he intends to follow Taman's footsteps and defy the PSC order and run for the nomination.
Like Taman, Provencher argues the PSC decision is "unreasonable" because it fails to balance his obligations as a loyal and impartial public servant with his constitutional rights to seek public office.
But Provencher goes further and argues that provisions in the Public Service Employment Act are unconstitutional.
The Supreme Court of Canada's landmark Osborne decision in 1991 changed the landscape for public servants, who were once barred from getting involved in political activities. That ruling recognized the importance of political neutrality while balancing the right of ordinary public servants to participate in political activities.
As a result, public servants are allowed under the Public Service Employment Act to take part in political activities as long as it doesn't impair or compromise their ability to do their jobs impartially — or create the perception of such a compromise.
Provencher argues this section violates his rights under the Charter of Rights and Freedoms to run for office as well as his right to freedom of association and freedom of expression.
In court documents, he said it was unconstitutional to put the onus on public servants to prove that running for office wouldn't affect their impartiality. He argued the right to seek office is protected by the Charter and the onus should be on the government to prove.
This doesn't mean that the right to run for office should trump the impartiality or loyalty of public servants, but rather the burden of proof should shift from the shoulders of the public service to that of the government to prove.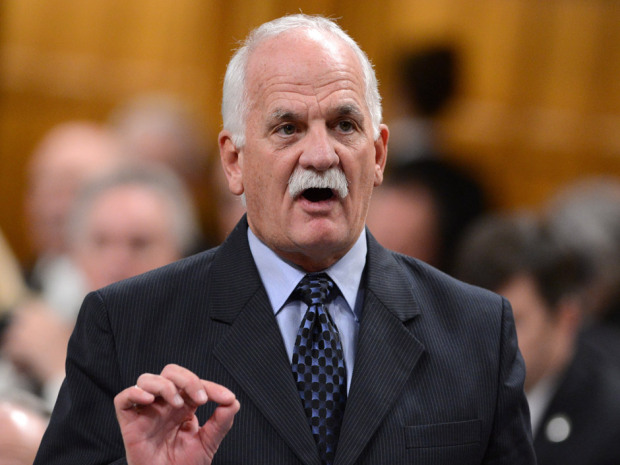 Sean Kilpatrick/The Canadian PressFormer Cabinet minister Vic Toews has become a judge since leaving office.
In an affidavit, he said Canadians can accept that former politicians, partisans and cabinet ministers can become judges and maintain their neutrality, citing Pierre Blais, Vic Toews, Clyde Wells, Edmond Blanchard and Michel Robert as examples.
But Provencher's case stands out because he is much more senior than most public servants who seek permission to run.
Public servants must weigh a range of factors when deciding whether to get involved in a campaign. The nature of their work, role, level and importance and visibility within the department's hierarchy must be considered. Deputy ministers and other senior bureaucrats, for example, can vote but must otherwise steer clear of all political activity.
Provencher graduated from University of Montreal law school in 1988 and soon after joined the public service. He did his MBA and was picked as a high-flyer when selected for several leadership training programs to fast-track him for the senior ranks.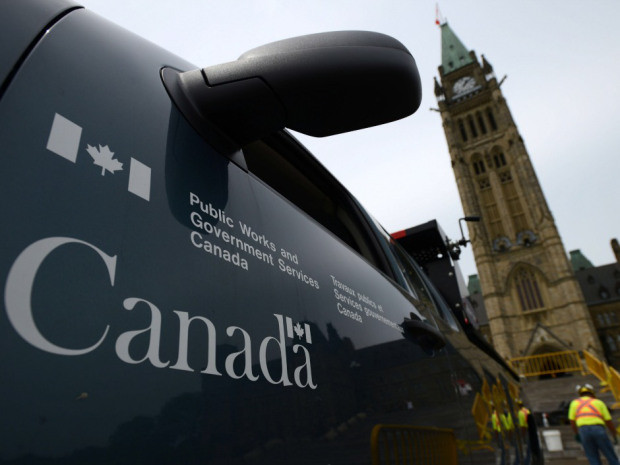 Sean Kilpatrick/ The Canadian PressA Justice Canada employee is challenging the constitutionality of the current ban on public servants running for office.
In 2008, he became the commissioner — a deputy minister-ranked position — of the Federal Judicial Affairs Canada, where he oversaw the independence of the judiciary and ensured judicial appointments were done at "arm's length" from the Justice department.
In 2010, he became the chief administrator of the Quebec bar. At the time, the organization said he was picked because of his federal experience in governance, ethics and managing jobs that interact with the high levels of government and the judiciary.
In April 2014, he returned to Justice as a general counsel and regional director — a lower executive position than his previous deputy head job — where he manages 74 employees and is responsible for a $7 million budget.
The PSC's ruling is based on that job, which is the one he would be returning to if he lost the nomination or the election.
In his affidavit, Provencher claims he largely manages files and staff and has no dealing with media or the public, doesn't provide legal advice or strategy and doesn't deal with ministers, political staff or deputy ministers.
Related

Provencher's direct boss felt he could return to the job without affecting his impartiality but Justice's senior management concluded he couldn't. Senior management also felt that they couldn't find another job for him or shuffle around his tasks if a problem did arise.
The PSC concluded he had a "high-level of autonomy and decision making" and relied on senior management's concerns.
"The commission is of the view that (Provencher's) ability to perform his duties in a politically impartial manner will be impaired in light of the nature of his duties and the increased publicity visibility and recognition that would be associated with seeking nomination as and being a candidate in the federal election."