A Dynamic Concentration Approach To Controlling Drug Violence In Mexico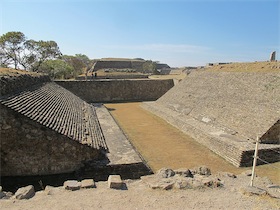 (my photo available under cc license)
Mark Kleiman on what Mexico can do to better control drug-related violence:
Mexico should, after a public and transparent process, designate one of its dealing organizations as the most violent of the group, and Mexican and U.S. enforcement efforts should focus on destroying that organization. Once that group has been dismantled – not hard, in a competitive market – the process should be run again, with all the remaining organizations told that finishing first in the violence race will lead to destruction. If it worked, this process would force a "race to the bottom" in violence; in effect, each organization's drug-dealing revenues would be held hostage to its self-restraint when it comes to gunfire.
I certainly agree that something along these lines is the right way to deal with the crime and violence associated with hard drugs. The idea that a city is going to eradicate the buying and selling of cocaine and heroin from its borders is preposterous. What you want to do is make the dominant business strategy for a vendor of hard drugs be something like "don't kill anyone and don't be a nuisance." You find the peg that's stick out highest on the disruptiveness chart, and you whack it down.
But this all relies on what Mexico can't necessarily count on—a well-functioning public sector that can be relied on to engage in "a public and transparent process" in a reasonable way.