Donald Trump Jr. says his father being in office is hurting his ability to move property in India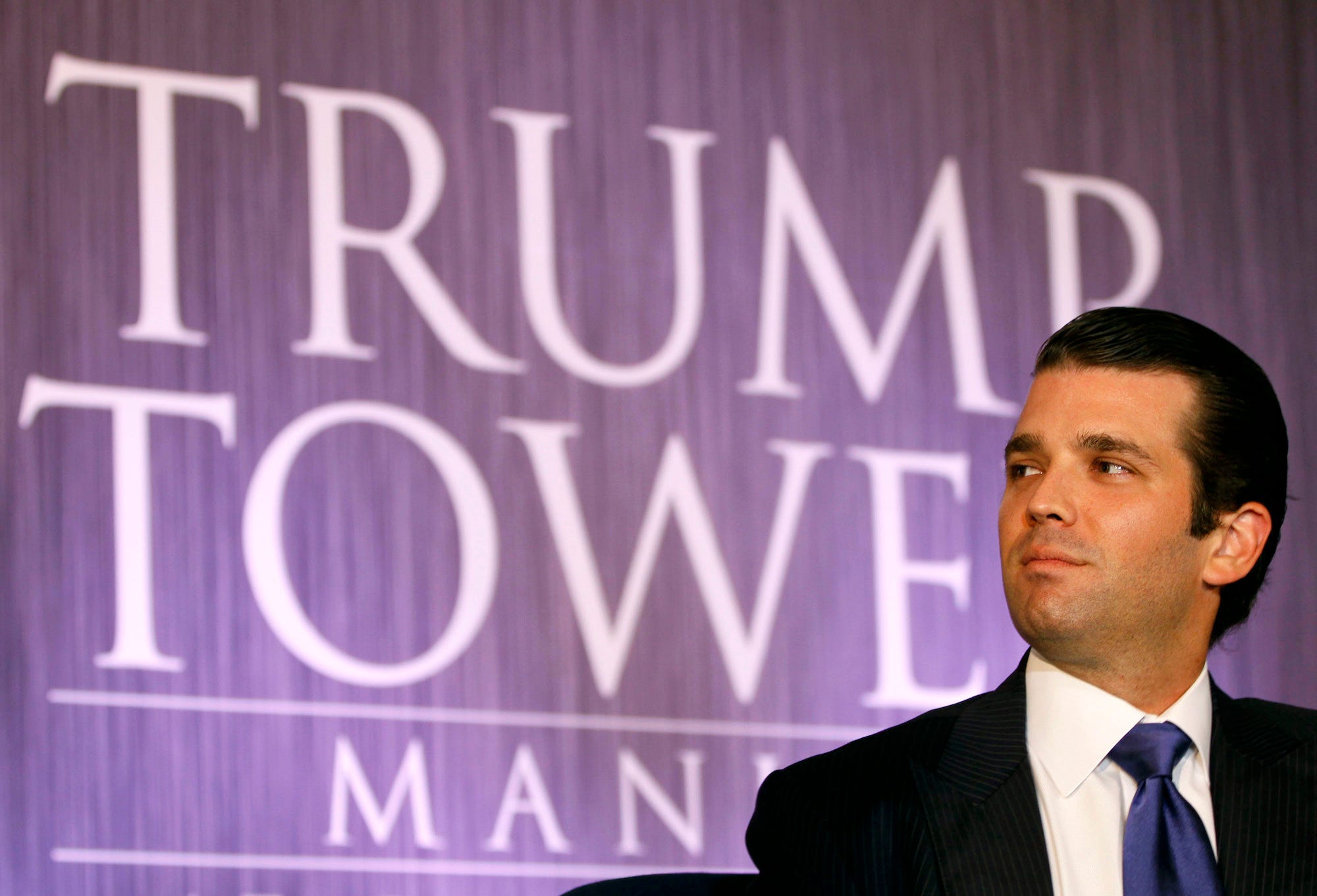 AP Photo/Pat Roque
Donald Trump Jr. is in India, where real estate project developers have been seling the Trump brand.
Trump Jr. said his new businesses in India would take a hit because his father had to divest himself from the company during his presidency.
Trump Jr. said he could be making so many more deals, but his father's move to divest himself has stymied that.
NEW DELHI (Reuters) - U.S. President Donald Trump's elder son described India as an important market for The Trump Organization but said the global company will lose out on new deals because of self-imposed restrictions put in place by his father since he took office.
Donald Trump Jr.'s comments, at the start of a trip to woo buyers for his luxury residential projects in several Indian cities, appeared aimed at blunting criticism that there could be possible conflict of interest in pushing the Trump brand name.See the rest of the story at Business InsiderNOW WATCH: Watch SpaceX launch a Tesla Roadster to Mars on the Falcon Heavy rocket — and why it mattersSee Also:
Trump has until mid-April to decide if he wants to slap tariffs on steel, aluminum imports
Trump blasts Oprah over '60 Minutes' episode and challenges her to election battle
Funerals have begun for victims of the Florida high-school shooting
SEE ALSO: The US and North Korea look like they'll get right back into a nuclear standoff after the Olympics