Dollar Rebounds As Trump Talks Trade: "Major Border Tax" Is Coming
Having dumped billions last week to defend the peso, one wonders if the sudden rip higher in the peso (after tumbling on Trump's comments) is yet another intervention by Banxico?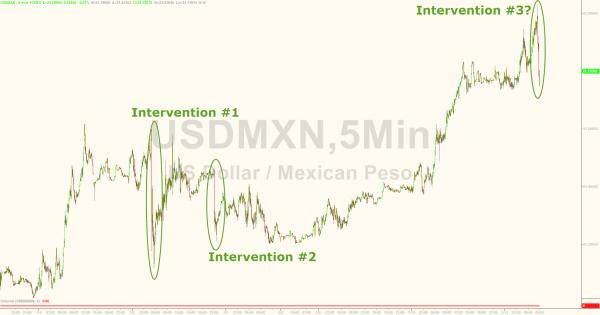 While this would not surprise us, there was broad USD weakness as markets were disappointed by Trump's lack of discussion regarding trade... but once he mentioned it...
"There will be a major border tax on these companies that are leaving and getting away with murder and if our politicians had what it takes they would've done it years ago.''
USD surged.