Dollar Dumped, Stocks Trump'd, Gold Jumped
Today in the dollar...

It's not the economy, stupid...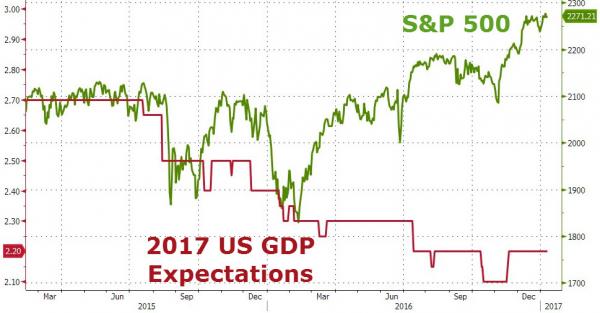 It's Trump!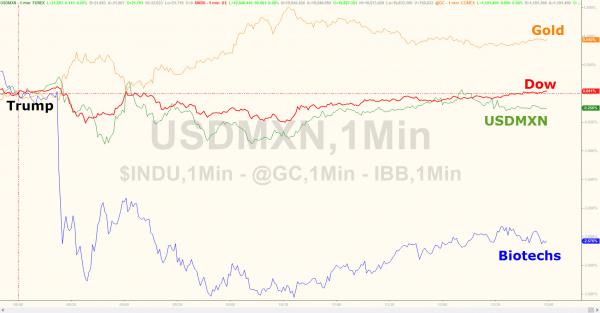 Biotechs/Pharma was slapped lower...ending the record win streak...



Algos desperately ripped The Dow to run yesterday's high stops in an effort to crack 20k... but failed.. then as the day ended VIX was monkey-hammered lower in desperation...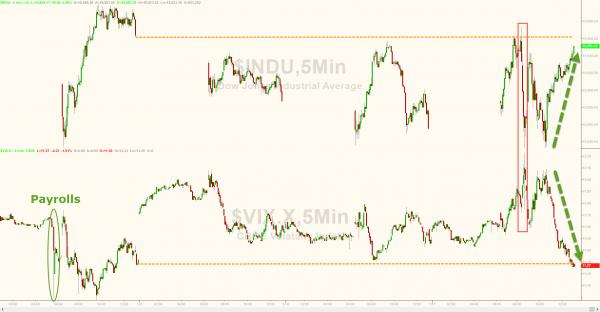 Stocks scrambled back to green after the Trumpnado struck... Nasdaq record high again, Trannies rallied over 1%! - NOTE the rally startd right after Europe closed... AGAIN!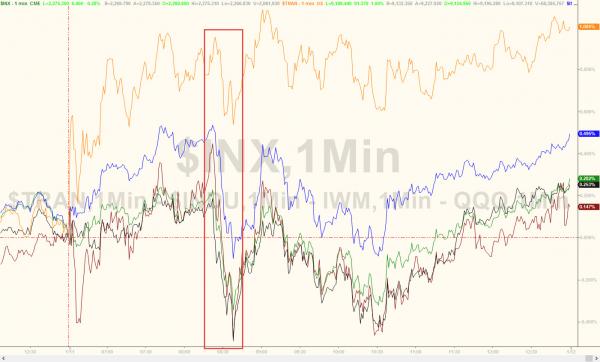 7th day in a row of positive closes for Nasdaq, 4th day of record highs...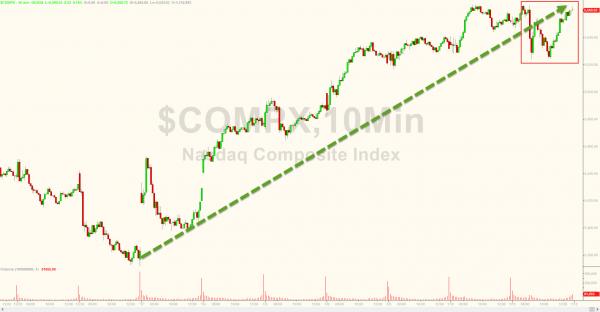 Utilities outperformed post-Trump, healthcare lagged...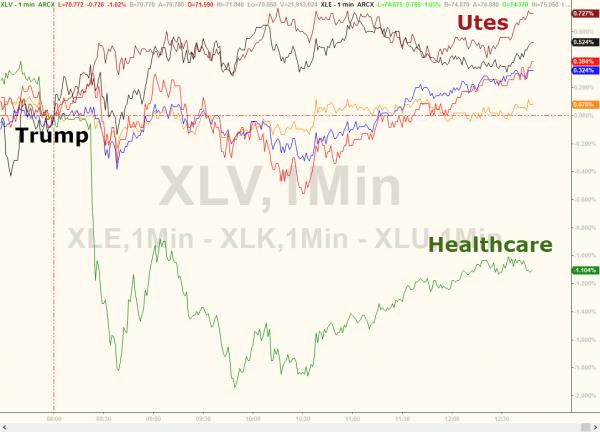 Brazil cut rates by 75bps and sent Brazil ETF higher (filling the gap from the election)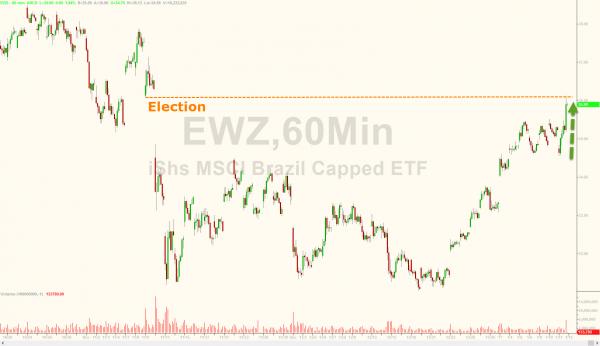 Yields tumbled as Trump spoke and were pushed lower on a very strong 10Y auction but everything bounced back in the late afternoon...but bonds ended the day unchanged.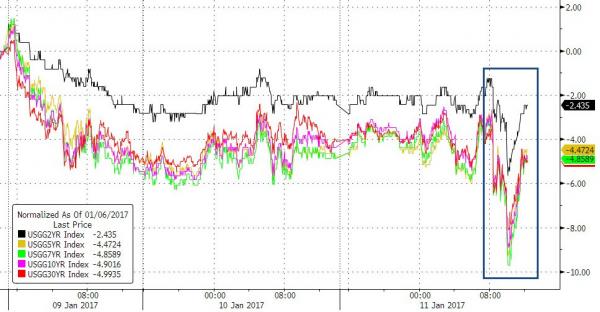 The Dollar was clubbed like a baby seal as Trump disappointed those looking for details... hit 2017 lows then bounced to unch for 2017 before fading...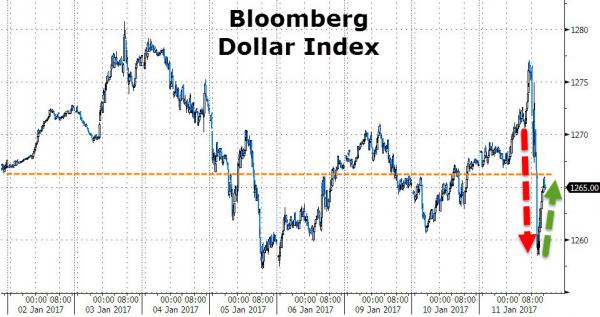 All the majors surged against the greenback as Trump spoke (and said nothing) but we note USDJPY was really moving...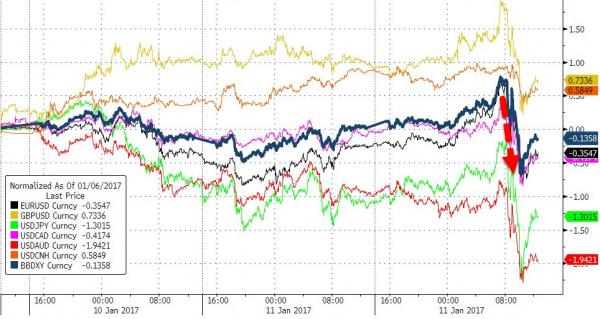 The Mexican Peso was the poster-child of Trumpian chaos as it crashed to record lows, ripped on Dollar's drop, then collapsed back down on trade comments, then rallied again... - still closed at record lows...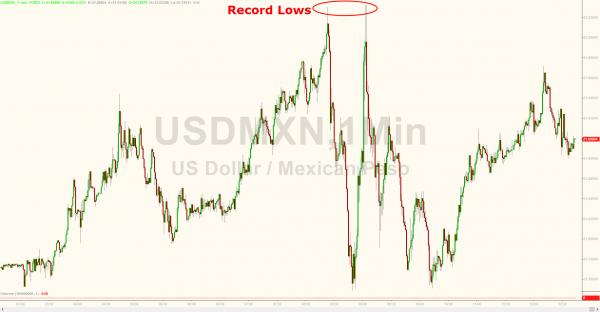 As the dollar plunged, crude ripped higher - totally ignoring the spike in production and inventories...



Gold spiked towards $1200 as the dollar faded...