Denying full range of reproductive services — including abortion — a form of violence, Monsef says
Status of Women Minister Maryam Monsef says denying access to the full range of reproductive services — including abortion — is a form of violence against women.
"Reproductive health rights in Canada and around the world are critical to advancing gender equality and the empowerment of women and girls," Monsef said Thursday in an interview with The Canadian Press.
"We're committed to making sure that women and girls have that choice, because otherwise, this is a form of gender-based violence."
That is why Status of Women Canada, the agency she leads, is giving Planned Parenthood Ottawa $285,000 for a three-year project aimed at improving local services for women and girls who face barriers to their reproductive rights, such as being coerced into either pregnancy or abortion, or having trouble getting contraceptives.
Related

Those barriers can include pressure or threats from partners or families, as well as systemic issues facing women from marginalized and vulnerable communities, such as those with disabilities, immigrants and refugees, sex workers, people from the LGBTQ community and those living with HIV or AIDS, but also young women and mothers in general.
Status of Women Canada confirmed that Planned Parenthood Ottawa — not a clinic, but a pro-choice charitable organization that provides counselling, referrals and other services related to sexual and reproductive health — applied for the funding in fiscal 2015-16, and that the project would have been eligible even within the narrower criteria established by the previous Conservative government.
It is not difficult to imagine, though, why the government might be highlighting the project at this particular moment in time.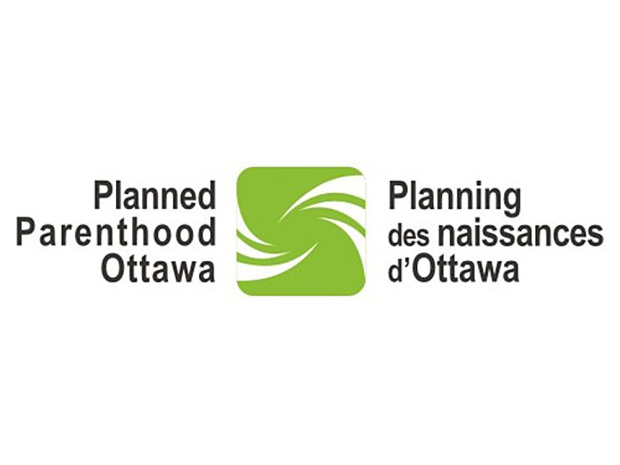 Local inputPlanned Parenthood Ottawa logo
Monsef did not mention U.S. President Donald Trump by name, but the spectre of his administration was front and centre as she stressed the importance of protecting reproductive rights both in Canada and in other countries.
"We know all the research out there, all the promising practices out there, fundamentally the values that we hold onto in this country, we know that this is important to address and Canada's support to sexual and reproductive health programs and protecting the rights of women remains the same," Monsef said.
A 2013 report on the first phase of the project — a joint effort between Planned Parenthood Ottawa and other community organizations — pointed out how difficult it was to separate conversations about reproductive rights from the greater political and cultural context.
Prime Minister Justin Trudeau, who has declared himself a feminist, promised during the 2015 election campaign the Liberal government would include access to abortion within its approach to international aid, and the Liberals have lifted the Conservative ban on funding family planning projects, including those related to the termination of pregnancies.
We believe in that domestically as well as having that access internationally
That remains in place even as Trump recently signed an executive order to enforce the so-called global gag rule that forbids international organizations receiving U.S. funding from even mentioning abortion.
International Development Minister Marie-Claude Bibeau recently said Canada would be increasing the proportion of its humanitarian aid meant for sexual and reproductive health to help fill in the $600-million gap left by the change in American policy, perhaps by contributing to a global safe-abortion fund the Dutch government is setting up.
Louis Belanger, a spokesman for Bibeau, said the minister will be travelling to Brussels for the Mar. 2 international conference known as "She Decides," to address the issue.
Monsef pointed to the work Bibeau is doing when pressed about Trump.
"She's working to ensure that women around the world have access to reproductive health rights, so we believe in that domestically as well as having that access internationally."
No one at Planned Parenthood Ottawa was available for an interview Thursday, but its website shows the money will go towards helping the organization develop a protocol for local service providers who deal with the overlap between sexual health and violence against women, and hiring a project co-ordinator to manage the initiative.