'Democrats wanted to give me a nice present': Trump and Pence attack Democrats over shutdown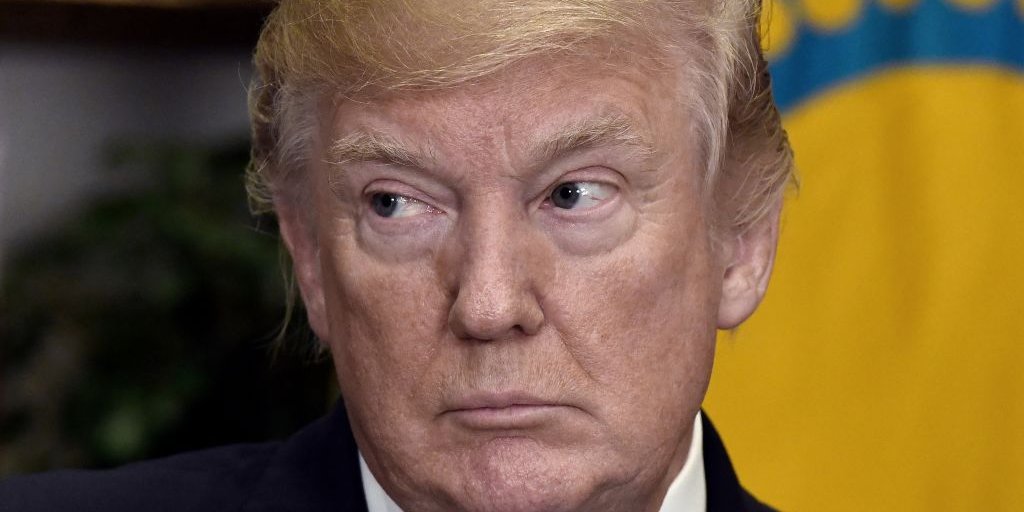 Getty Images/Pool
The federal government entered a partial shutdown at midnight after the Senate failed to pass a funding bill.
President Donald Trump went after Democrats in a tweetstorm on Saturday, the one year anniversary of his inauguration, calling the shutdown "a nice present."
Vice President also attacked Democrats in a statement while flying to Egypt to begin a trip around the Middle East.
The White House came out swinging against Democrats on Saturday, pointing the finger squarely at the opposition for the federal government's partial shutdown that began at midnight.
"This is the One Year Anniversary of my Presidency and the Democrats wanted to give me a nice present," President Donald Trump tweeted Saturday morning, "#DemocratShutdown."
Vice President Mike Pence also commented on the shutdown while flying to Cairo, Egypt to kick off a trip around the Middle East.
"Our administration worked in good faith to put a bipartisan deal on the table that would strengthen our borders, end chain migration, eliminate the visa lottery, and deal compassionately with DACA," Pence said in a statement. "But rather than solve problems, Democratic leadership preferred a shutdown that has dangerous consequences for our national defense. Their action tonight — or lack thereof — is unconscionable."
Trump's and Pence's statements closely match the messaging from congressional Republicans who, in a branding effort, are naming the shutdown after Senate Minority Leader Chuck Schumer: the Schumer Shutdown.
Meanwhile, Schumer laid the blame on Trump and the GOP. According to the Democratic leader, Trump agreed to the outline of a deal on immigration, healthcare, and funding during a one-on-one meeting at the White House just hours before the deadline. But when Schumer returned to Congress, he said Trump and the GOP reneged on the deal.
Given that unwillingness to stick to a deal, Democrat came up with a shutdown name of their own — which also became the top trending phrase on Twitter worldwide — the Trump Shutdown.
Trump also pushed back against a talking point from Democrats, who said the GOP controls both chambers of Congress and the White House and is therefore responsible for the shutdown.
"For those asking, the Republicans only have 51 votes in the Senate, and they need 60," Trump tweeted. "That is why we need to win more Republicans in 2018 Election! We can then be even tougher on Crime (and Border), and even better to our Military & Veterans!"
It is true that the short-term funding bill that advanced in the Senate, called a continuing resolution, needed 60 votes in order to avoid a filibuster. What Trump failed to mention is that there were four Republicans who voted against the measure on Friday and five Democrats who voted for it.
This is the first time in the modern budget era that the government shuts down, with employees furloughed, with one party in control of the government.NOW WATCH: Here's how the map of the United States has changed in 200 years