David Davis says the UK could delay Brexit to avoid a crashing out with no deal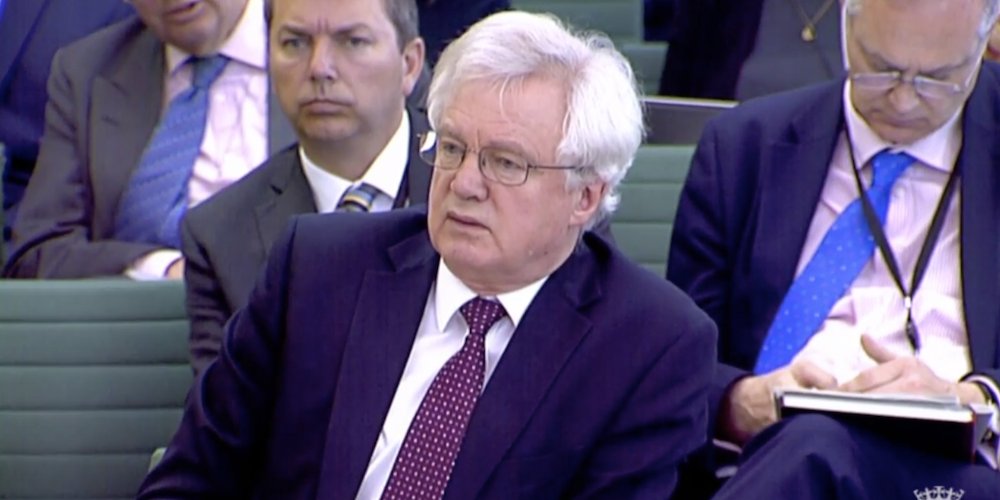 Parliament.tv
David Davis admits the UK government could ask to extend Brexit negotiations.
The Brexit Secretary told MPs the government would be prepared to ask the EU to delay Brexit if Parliament votes down the deal proposed by Prime Minister Theresa May later this year.
"The rules are clear. With unanimity, it can be extended," Davis tells the Brexit committee.
Previously, May had repeatedly ruled out delaying Britain's departure date.

LONDON — David Davis has suggested the UK government could consider asking for Brexit negotiations to be extended if Parliament votes down the withdrawal deal later this year. Previously, Prime Minister Theresa May had said that was not going to happen.See the rest of the story at Business InsiderNOW WATCH: Jared Kushner and Ivanka Trump tried to cut a secret deal with Planned Parenthood — here's what happenedSee Also:
'Operating in a parallel universe' — The UK government is failing to prepare business for Brexit
Theresa May could resign if she loses a vote on leaving the customs union after Brexit
Theresa May suffers a major Brexit defeat on her plans to leave the customs union
DON'T MISS: 'Operating in a parallel universe' — The UK government is failing to prepare business for Brexit