The conflict between Zionism and liberalism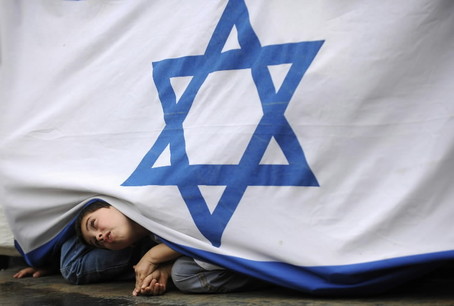 Peter Beinart has a long and interesting essay in the New York Review of Books arguing that Israel -- and in particular its young -- is moving very far to the right in a way that's going to cause terrific tensions with the next generation of American Jews.
[America's last generation of] secular Zionists aren't reproducing themselves. Their children have no memory of Arab armies massed on Israel's border and of Israel surviving in part thanks to urgent military assistance from the United States. Instead, they have grown up viewing Israel as a regional hegemon and an occupying power. As a result, they are more conscious than their parents of the degree to which Israeli behavior violates liberal ideals, and less willing to grant Israel an exemption because its survival seems in peril. Because they have inherited their parents' liberalism, they cannot embrace their uncritical Zionism. Because their liberalism is real, they can see that the liberalism of the American Jewish establishment is fake.
I used to write a lot more about the Israel/Palestine issue than I do today. My main conclusion from those arguments was that the real dividing line was not sympathy for the Palestinians or support for Israel, but whether you fundamentally understood Israel to be the most powerful country in the Middle East and the stronger party in the struggle with the Palestinians or whether you understood Israel to be a small and threatened nation that was locked in a war for its survival with a powerful enemy.
This disagreement often falls across generational lines. As Beinart says, young Jews do not remember Egypt, Jordan, Syria, Iraq, Saudi Arabia, Kuwait and Algeria massing forces in the run-up to the Six-Day War. They do not remember a coalition of Arab forces streaming across the Sinai on Yom Kippur in order to catch the Jewish state by surprise. Their understanding of Israel was not forged watching the weak and threatened state improbably repel the attacks of potent adversaries.
The absence of such definitional memories has contributed to a new analysis of the Israeli situation. Today, Israel is far, far, far more militarily powerful than any of its assailants. None of the region's armies would dare face the Jewish state on the battlefield, and in the event that they tried, they would be slaughtered. Further stacking the deck is America's steadfast support of Israel. Any serious threat would trigger an immediate defense by the most powerful army the world has ever known. In effect, Israel's not only the strongest power in the region, but it has the Justice League on speed dial.
That is not to say that the Jewish state is not under threat. Conventional attacks pose no danger, but one terrorist group with one nuclear weapon and one good plan could do horrible damage to the small, dense country. That threat, however, is fundamentally a danger born of the Arab world's hatred of Israel. It follows, then, that hastening the peace that will begin to ease that hatred makes Israel safer. Exacerbating the tensions that feed it, conversely, only makes the threat more severe.And to many of us, it looks like Israel is making the threat more severe. Its decision to pummel the city of Gaza from the air in a misguided attempt to punish Hamas. The ascension of Avigdor Lieberman and the return of Benjamin Netanyahu. Neither an overwhelming assault certain to kill many Arab civilians or a political movement that seeks to disenfranchise Israeli Arabs -- whose respected position in Israeli politics has long been a point of pride for Jews -- seems likely to begin the long process required to get back to the place where peace is conceivable.
Moreover, as Beinart says, most American Jews are liberals. And the fundamental project of American liberalism is bringing compassion to economic power and restraint to military power and equality to political power. Now that Israel is as empowered as it is embattled, its reckless application of military power (as in Gaza), counterproductive use of economic power (subsidies and support for the settlements), and embrace of a racially unequal politics (Lieberman suggested excluding Israeli Arabs from serving in the Knesset altogether) brings it into direct conflict with the American liberals who provide it with such substantial support. Meanwhile, Netanyahu has decided to support the further expansion of the settlements even at the cost of his relationship with the United States.
I don't know where this ends. As Beinart says, one possibility is that the ranks of American Zionists cease to be dominated by mainstream Jews and instead become the province of Orthodox Jews and evangelical Christian Zionists and takes a sharp turn toward the right even as its influence ebbs. Another possibility is that this will prove the darkness before the dawn of a more reasonable turn in Israeli politics. A scarier possibility is that some sort of catastrophic event -- either a terrible attack on Israel, or a terrible attack by Israel -- reshapes the situation.
But Israel has to walk with care. Previous generations might have believed in "Israel, right or wrong." Their replacements may not be as willing to sacrifice moral perspective in service of tribal allegiance. And much more importantly than that, every day that relations with the Arab world don't improve -- or, more to the point, continue to worsen -- is another day that Israel remains under threat. For those of us who worry about the state's safety and believe the primary threat is terrorism combined with more potent weaponry, the continuation of current trends is a terrifying thought.
Photo credit: Amir Cohen/Reuters.





Israel - Middle East - United States - New York Review of Books - Saudi Arabia