Chinese Regulators Tell Banks to Prepare for Home Price Declines of As Much as 60 Percent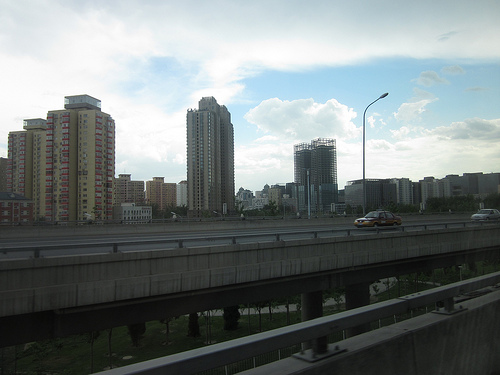 One thing we'll soon have a fair amount of data is on how much of a difference does it make for a country's policymakers to be well-aware that they're presiding over an unsustainable real estate bubble. Key US leaders spent the 2003-2007 period either in the dark or in denial about the nature of housing market trends, but story after story out of China indicates that the PRC leadership sees what's happening. It's just not clear that awareness has made much of a difference. The latest:
Banks were instructed to include worst-case scenarios of prices dropping 50 percent to 60 percent in cities where they have risen excessively, the person said, declining to be identified because the regulator's requirement hasn't been publicly announced. Previous stress tests carried out in the past year assumed home-price declines of as much as 30 percent.
The tougher assumption may underscore concern that last year's record $1.4 trillion of new loans fueled a property bubble that could lead to a surge in delinquent debts. Regulators have tightened real-estate lending and cracked down on speculation since mid-April, after residential real estate prices soared 68 percent in the first quarter from a year earlier, according to estimates from Knight Frank LLP, the London-based property adviser.
Insofar as prices soared 68 period in one year, 60 percent decline doesn't sound like much of a worst-case scenario.