China's version of Facebook nets top-dollar IPO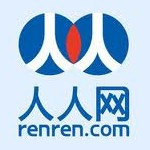 Renren, dubbed China's version of Facebook, completed an impressive initial public offering earlier this month. The company initially sought $671 million in mid-April, but it ended up raking in $743 million a mere three weeks later. On its first day of trading, shares were offered for $14, went as high as $19.50, and ended the day around $18. (Shares are now trading for about $12.) That's pretty ambitious, considering that most US companies generally seek around $100 million and Chinese companies seek way less than that; sometimes just a couple million goes a long way in China.
So far Renren is the US's fourth-largest IPO of 2011, according to Hoover's IPO Central. The other three were multi-billion dollar offerings by established firms HCA Holdings (hospitals), Kinder Morgan (energy), and Nielsen (market research). That's why Renren seems like an anomaly. Out of the 58 companies that have priced on a US stock exchange since the beginning of the year, 11 have been Chinese, and none have been able to raise anything near $743 million. Not to mention Renren is unprofitable – the company hasn't made money in the past two years.
Renren, which translates as "everyone" in Chinese, counts about 117 million active users. In other terms, about one in every four Internet users in China has a Renren account. (In contrast, Facebook boasts 500 million users around the world.) And while China has more people than the US, not everyone uses the Internet frequently, but it's still the world's largest Internet market. Renren was developed in 2005 by Wang Xing specifically as a Facebook clone; Xing sold the company in 2006 and went on to develop Chinese clones of Groupon and Twitter, so you might want to keep an eye on this guy.