The Chickens Have Finally Come Home To Roost At Sears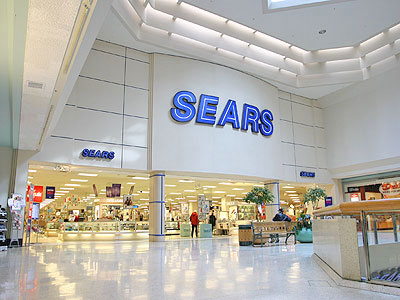 In January of 2009 (nearly three years ago, which is ironic), I went bearish on Sears due to a variety of reasons, the least of which was less than competent management (hedge fund managers don't necessarily make good department store managers), macro conditions and fundamentals sloped towards hell. Although this was initially a very profitable trade, the rip roaring bear market rally of 2009 shredded the short profits - turning them into losses if uncovered, and simutaneously disguised the many issues that we brought up in our initiail short analysis. Well, you can run but you can't hide, and the truth will ultimately rear its head. On that note...
CNBC Reports In the Wake of Poor Sales, Sears to Close Stores
Sears Holdings plans to close between 100 and 120 Sears and Kmart stores after poor sales during the holidays, the most crucial time of year for retailers.
In an internal memo Tuesday to employees, CEO and President Lou D'Ambrosio said that the retailer had not "generated the results we were seeking during the holiday."The closings are the latest and most visible in a long series of moves to try to fix a retailer that has struggled with falling sales and shabby stores.
Sears Holdings Corp. said it has yet to determine which stores will close but said it will post on the list online when it's compiled. Sears would not discuss how many, if any, jobs would be cut.
The news sent shares of Sears [SHLD 36.50

-9.35 (-20.39%)

] to their lowest point in more than three years, and it was posting the biggest percentage decline in the S&P 500 Index.
As does Bloomberg: Sears Plunges on Plans to Close as Many as 120 Stores
Sears Holdings Corp., the retailer controlled by hedge-fund manager Edward Lampert, tumbled the most in... Sears fell (SHLD) 18 percent to $37.65 at 9: 42 a.m. in New York,...
As shoppers may realize, the retail store is at a disadvantage this year for sales activity has simply been weak. Thus, U.S. Stores Ramp Up Bargains as Sales Lag. I discussed the effects of this on retail malls last week in The Greatest Risk To Retail Commercial Real Estate Is? Sovereign Debt! Macro Headwinds! Popping Bubbles! Busted Banks! No, It's The Internet! The kicker is the effect on Sears will be most exaggerated since it has real estate, fundamental, macro, industry induced and management issues to deal with as well as the paradigm shift towards internet shopping (which it should have been able to hedge with Sears.com and Kmart.com, alas this brings us back to the management issues, doesn't it?. BoomBustBlog subscribers, please refresh your memories by downloading the following...


Sears Holdings Research Report - Retail 2009-01-27 01:13:07 50.42 Kb


Sears Holdings Research Report - Pro 2009-01-27 01:11:41 313.25 Kb
Those who don't subscriber can view the 4 page preview below.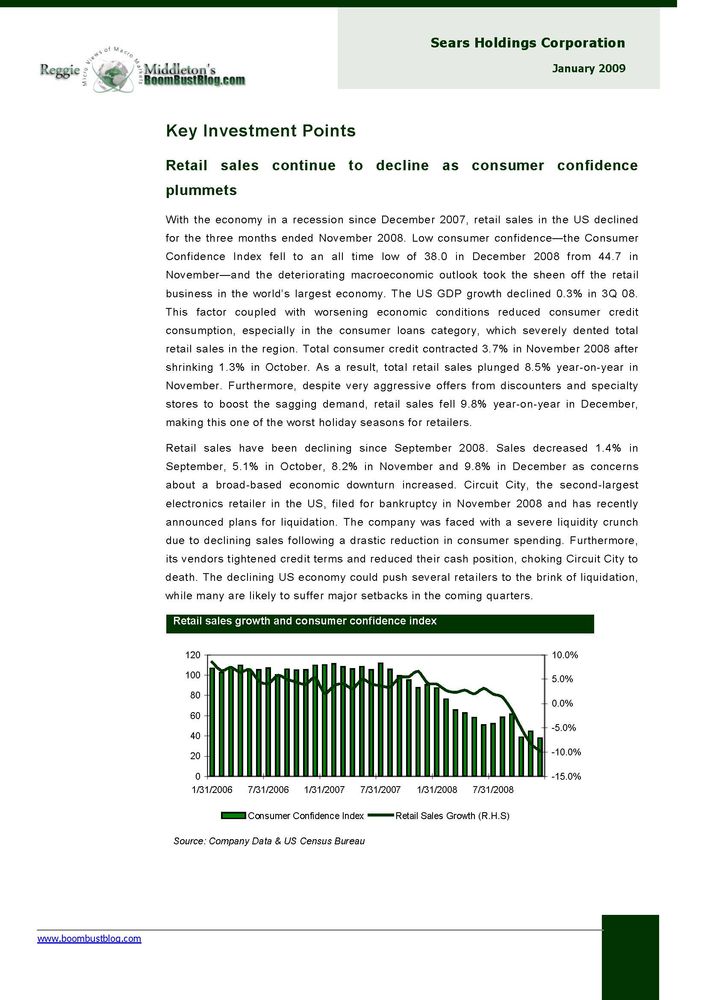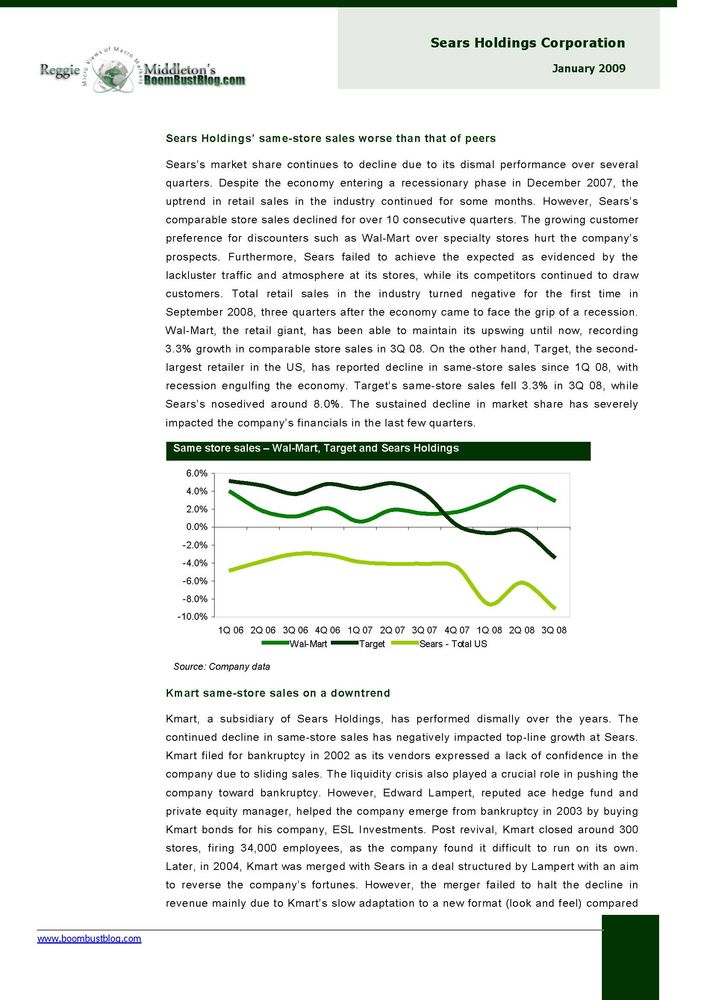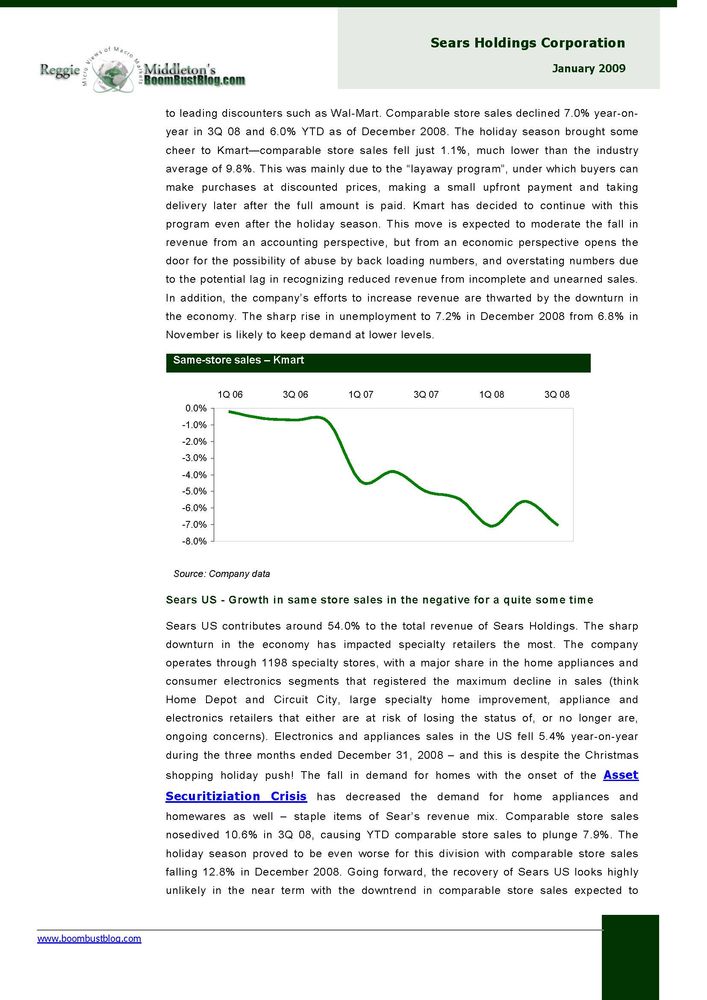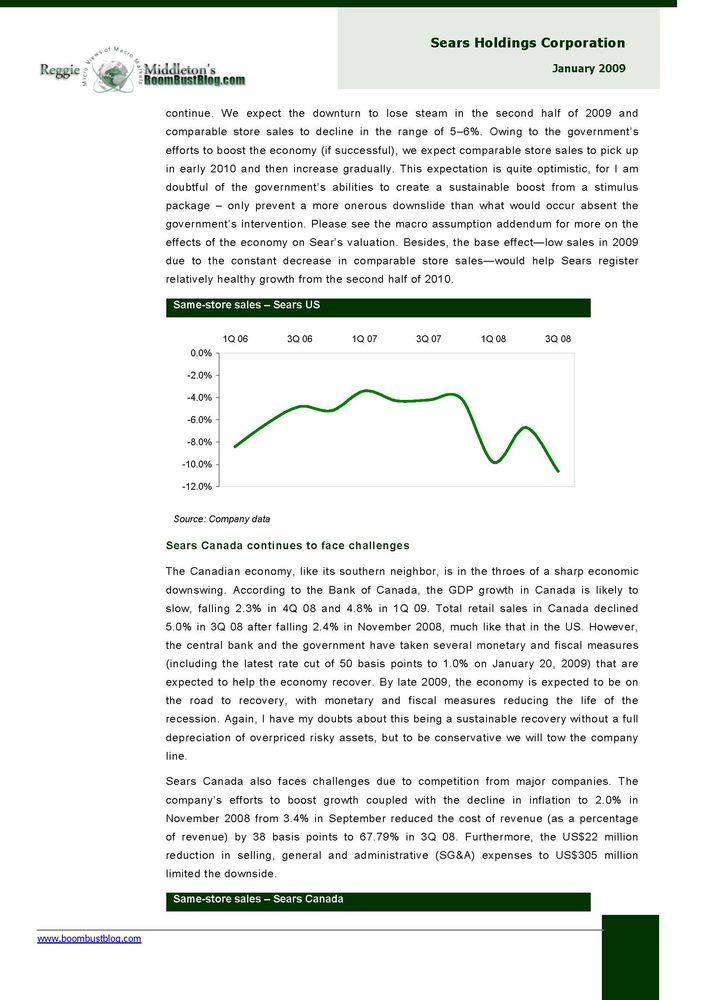 Subscribers should also review the

Sears Q1 2009 Update 2009-06-01 12:28:26 398.99 Kb
Reggie Middleotn's Preliminary Opinions on Sear's Holdings
Sears Q1 2009 Update
Davidowitz On Overt Optimism In The Retail Space And Mall REITs, Stuff Which We Have Detailed Often In The Past
In this difficult to trade market, you have to be more than just right...